Learning with Your Library this Autumn
Published on 30th August 2017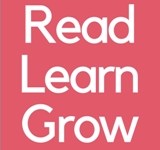 Autumn is the perfect time to turn over a new leaf and try something new!
Why not start learning a new language, try a university course, develop your digital skills for work and/or leisure, pick from over 400 free online courses or enrol for the Lord Mayor's Certificate in Oral History. Here are just some of the learning opportunities available at your library this Autumn.
The Lord Mayor's Certificate in Oral History
The Lord Mayor's Certificate in Oral History is offered by Dublin City Council as part of its commitment to life-long learning. The course will equip participants with skills in the preparation and conduct of oral history projects, including best practice in the collection and archiving of oral history interviews. It examines the wealth of recorded oral narrative sources in Ireland in both oral history and folklore.
Classes are held on Monday evening to facilitate attendance by a broad range of people. Commencing in September 2017, the course will be taught at Pearse Street Library, Dublin 2. The closing date for applications is 5pm on Friday 15 September 2017.
Communiversity Programme
Communiversity is a programme where people can attend higher education courses in the familiar surroundings of their local library. The initiative is facilitated by Dublin City Public Libraries in conjunction with the Northside Partnership, Dublin South City Partnership, Ballyfermot Partnership and the Department of Adult and Community Education, Maynooth University. Students have completed modules in local history, politics and philosophy, economics, psychology and Chinese studies and media studies.
The programme is run once a year over a number of weeks. If you are interested in attending Communiversity programme, please enquire at the following libraries: Ballyfermot, Coolock, Dolphin's Barn and Walkinstown.
Getting Citizens Online
Getting Citizens Online is an initiative of the Department of Communications, Energy and Natural Resources. This programme offers 10 hours free tuition to a complete beginner at Cabra and Coolock Libraries this November. By the end of the course, learners will know how to use the internet from setting up email, to using search engines and making calls over the internet.
Other course content looks at specific government online services, social media, video, tv and radio, instructional videos on Youtube and some digital photography. The following libraries will provide this course on tablets which are very easy to use. The course is run in the mornings and afternoons.
Basic internet searching will be available in other locations throughout the year. Please email [email protected] for further information.
Open Learning Centre Programme
Upskill in languages and basic computer applications with two excellent resources available from the Open Learning Centre in the Central Library.
Utalk is a language app tool widely used for improving language.
With Microsoft Imagine Academy, you can access a suite of programmes such as Word, Excel, PowerPoint and Outlook. You can benefit from an extensive digital curriculum and certifications for fundamental technology skills as well as courses critical for success in today's technologically evolving world.
You can use the above from anywhere once you first sign up at the Open Learning Centre 01 8734333 / [email protected]
Universal Class: eResource
Universal Class offers a unique online education experience. There are over 400 courses available on a diverse range of subjects. Learn to create a website, plan on writing a novel, overcome your fear of maths or touch up some old photos. You will never be bored with Universal Class. There is something here for everyone.
The courses involve real instructors to guide your learning and video-based lessons. Register using your Dublin City Library membership card barcode number. Register at
www.LGMA.universalclass.com/register.html
You can learn in your own time, at your own pace.
Mango Languages: eResource
Mango Languages is an online resource that teaches real conversations in over 70 foreign languages. Use your library membership card barcode number to register and create a username and password. You can use Mango on your phone or tablet by downloading the Mango Languages App from Google Play - Android | iTunes - iOS. Please note that once registered for Mango, you will need to follow the link from our website whenever you wish to login and use the service (i.e. bookmarking the Mango page will not suffice).
Happy learning!