Lemaitre's Camille wins the CWA International Dagger
Published on 1st July 2015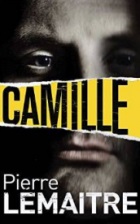 'Camille' by Pierre Lemaitre (translated by Frank Wynne, published by Quercus, March 2015) was last night announced as the winner of the Crime Writers' Association (CWA)  International Dagger. For my part I am delighted with the selection, even though I haven't yet read this, the third in the trilogy starring Commandant Camille Verhoeven (what an admission!). The first two titles I can highly recommend, and if 'Camille' is anything like as good then I have no hesitation in saying that the selection is well justified. Let me quickly add that I presently await the arrival of my library copy; I expect it any day now.
The International category of the CWA Awards (there are several categories needless to say) is one I have particular interest in as I have a keen interest in crime/thriller writers in translation and they very much dominate my reading. This International award is for crime novels (including thrillers, suspense novels and spy fiction) not originally written in English but translated for UK publication during the Judging period.
This is Lemaitre's second time winning the Award, now in its 10th year. His novel 'Alex' shared the 2013 award with 'The Ghost Riders of Ordebec' an equally wonderful read by that other French great, Fred Vargas. Lemaitre's novel 'Irène' was shortlisted in 2014, losing out to the eventual winner 'The Siege'  by Arturo Perez-Reverte.  
Between them, Lemaitre and Vargas have had six of the eleven winners of the Award (2013 having joint winners), so French dominance looks set to remain unchallenged for some time yet.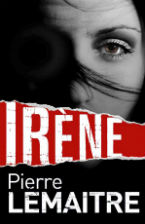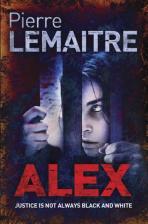 My inkling before the announcement was that 'Camille' would get the nod, despite the shortlist including other strong contenders, one being 'Cobra' by South Africa's Deon Meyer, another of my favourite authors.
'Irène' is the first novel in a trilogy by Lemaitre, yet it did not appear in translation until after 'Alex', its sequel. Should you not yet have read any in the trilogy I would strongly recommend that you read them in order as revelations in the second, should you take them out of order, can spoil somewhat your reading of the first. Lemaitre is an excellent writer, and he is equally strong when it comes to plot development, characterization and atmosphere. There is suspense, there is tension, plus there are dark and unsettling moments.  In this regard a word of caution: his portrayal of violence is not for the meek, and may put off some. So while you would be forgiven for moving quickly on at some points, you should not let it detract from your pursuit of otherwise top quality crime writing.
You can read too my reviews of Irène (review) and Alex (review) in previous posts here on the library blog.
Read also::
"CAMILLE is an intense, complex and very intelligent book." Eurocrime blog (contains spoilers of the previous books).
Camille review: Another winner from Pierre LeMaitre, a French master (Sydney Morning Herald)