Login and Add Your Email Address
Published on 18th April 2016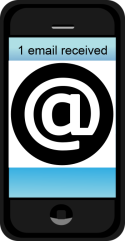 Please provide us with your email address in order to:
receive a reminder that your books are overdue,
receive a reminder when your library membership is up for renewal, and
be notified when an item you requested is ready for collection.
To do so, login to your library account and select 'edit account'. Enter (or amend) your email address and select the option 'I would like to receive my notices from the library by email'. Done!
Forgotten your PIN? You can also request a PIN online.
Cannot login to your account? You can ask a staff member to add your email address for you. 
Library Catalogue Online Support.