Look-back at 2022: #MyDublinLibrary
Published on 1st December 2022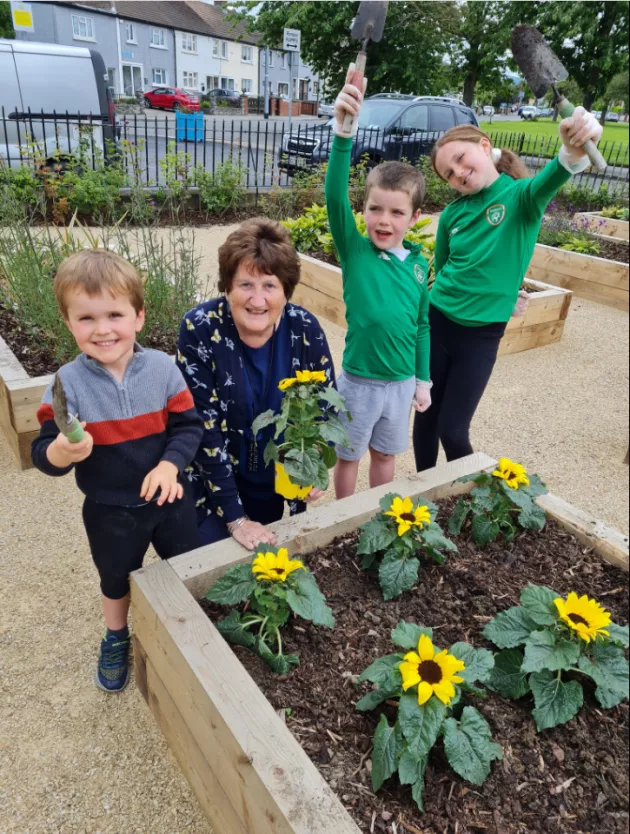 It was fantastic to return to a full service in 2022 after a challenging couple of years. Today, we're taking a look-back over our favourite memories this year.
We'd also like to take this opportunity to thank everyone who visited our libraries, came to our events, and showed your support for public libraries. Thanks to all the people who interact with us via our helpdesk or social media platforms. We appreciate you taking the time out to help us improve our service.  
Public libraries are not just about books. We give everyone a warm welcome. Your local library is a community hub.
Take a look at 2022: Our year at a glance to see some key figures and statistics. 
Here are the highlights of our year: 
Work began on the new City Library at Parnell Square and we started a project to repurpose a former An Post sorting office to create a new library in Finglas village. 
We're also very proud of the NEW Sensory Garden in Walkinstown Library which is part and parcel of the vibrant community hub there.
We launched our new Online Library System. With added features like online membership renewal, integrated eBooks and eAudiobooks search, borrow and reserve, and a much more attractive interface. Thanks for your patience during this process. Dublin City led the implementation of the new system for the whole country thanks to our hardworking LMS team. 
If you need LIBRARY support or have a question about the service get in contact with us here: [email protected].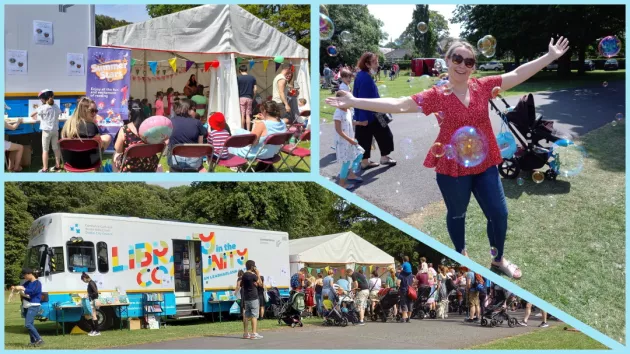 Library in the Community (connect and give them a like on Facebook - @LibraryInTheCommunity) looks after the Library Locker and manages deliveries to housebound borrowers and organise book collections and presentations about library resources for groups and organisations. Their main aim is to go out into the community and let people know about all the amazing things available in their library, both in branch and online. If your group or organisation is interested in a library resource presentation or hosting a book collection please contact: [email protected]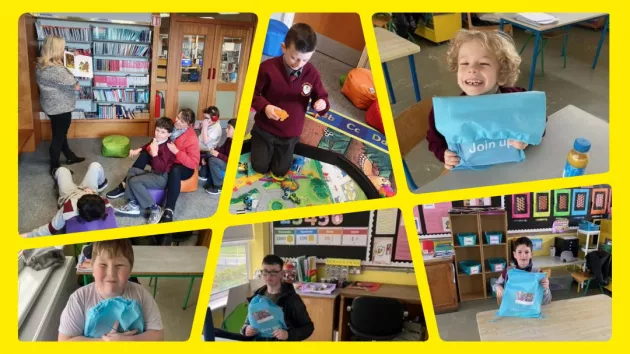 In 2022 we extended access to a range of sensory and assistive resources available for use in branch libraries citywide. This resource collection has been developed to offer support to children and adults with additional sensory needs, making libraries more accessible and welcoming for them.
Engaging children with autism in sensory activities is beneficial in several ways, as it can help with: stimulating the brain, creating neural pathways, and improving sensory processing systems. It also improves social skills such as communication and co-operation.
The sensory cubbies in Coolock Library, Cabra Library and Walkinstown Library plus the sensory box items were provided by national sensory funding and Dormant Account Funding by The Department of Rural and Community Development.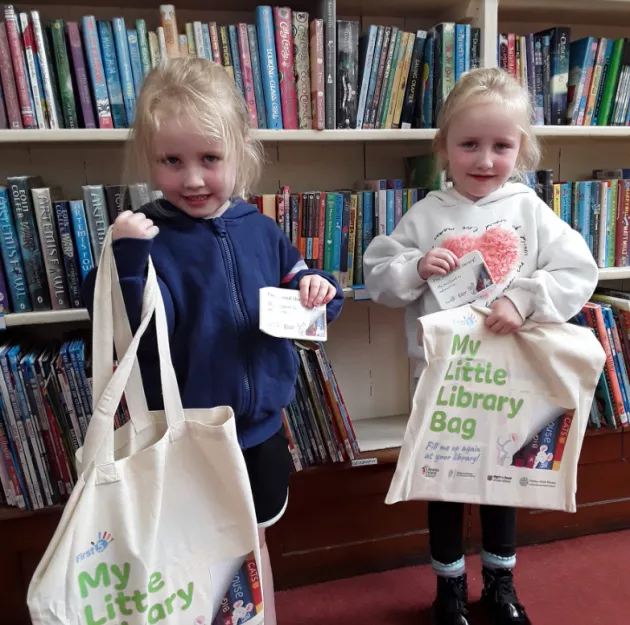 In April we all immersed ourselves in the world of Nora Barnacle and James Joyce in Nuala O'Connor's excellent Nora #1dublin1book.
In May, The Art of Losing by Alice Zeniter won the Dublin Literary Award. 
Pembroke Library became our first My Open Library in July; providing access from 8am - 10pm 365 days of the year. 
My Open Library is an unstaffed, self-service library, available at Pembroke Library and Raheny Library During My Open Library Hours you can borrow and return items, print, photocopy, use the Internet, access Free Wifi and use our study space.
Dublin's phenomenal young readers TOPPED THE POLL as the most prolific readers in the #SummerStars national reading campaign. Great effort! 
The First 5 My Little Library Initiative invited more than 60,000 children starting school in September to collect a free book bag and join their local library. Around 5,000 Little Library Bags were distributed though our branches! Wow, what an incredible accomplishment. 
Raheny Library celebrated its 50th birthday and a beautiful community garden was opened there which proved a hit during our summer heatwave. Photos in our blog here.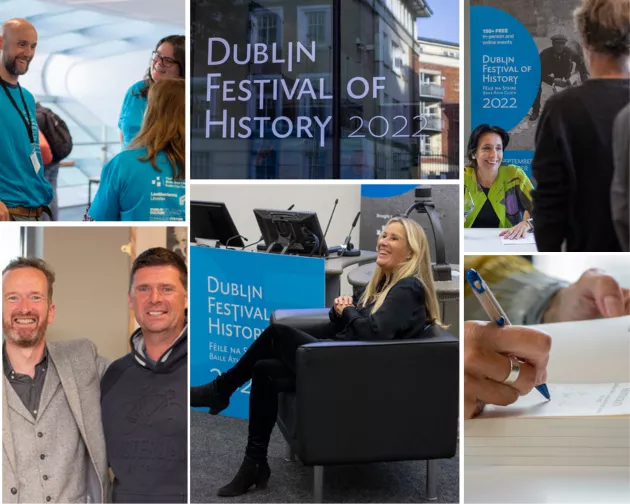 The Dublin Festival of History welcomed hundreds of history buffs to our city. Now in its tenth year, the festival has built a reputation for shining a fresh perspective on history and its importance in our everyday lives, attracting eminent Irish and international historians to Dublin for history talks and debate each Autumn.
The Irish Civil War Lecture Series with the Dublin City Council Historians-in-Residence took place across Dublin City Libraries during June and July. Each historian offered their own perspective, based on their own areas of research. 2022 saw the release of two volumes of the popular History on Your Doorstep series of essays written by the Historians-in-Residence. Vol 4 (March 2022) features various essays on Dublin's history, Vol 5  –  coming soon to a library near you – features essays on the Irish Civil War.  
The Reading Room team presided over the publication of a new book Sarah Cecelia Harrison: artist, social campaigner and City Councillor edited by Margarita Cappock (February 2022) This publication, generously illustrated with paintings by Harrison, aims to restore and champion Harrison's rightful position in the history of Dublin.
During Transcription Week 28 March - 3 April, we asked everyone to get involved transcribing unique historical records from our collections including the Wide Street Commission (1758-1851) Dublin City Council Minutes 1840-1880. Our call for participation had a generous response and our volunteer transcribers [You] transcribed over half a million characters in 842 different pages.
The Reading Room got a makeover and the "new" or rather, upcycled desk, that's wheelchair accessible, arrived in May.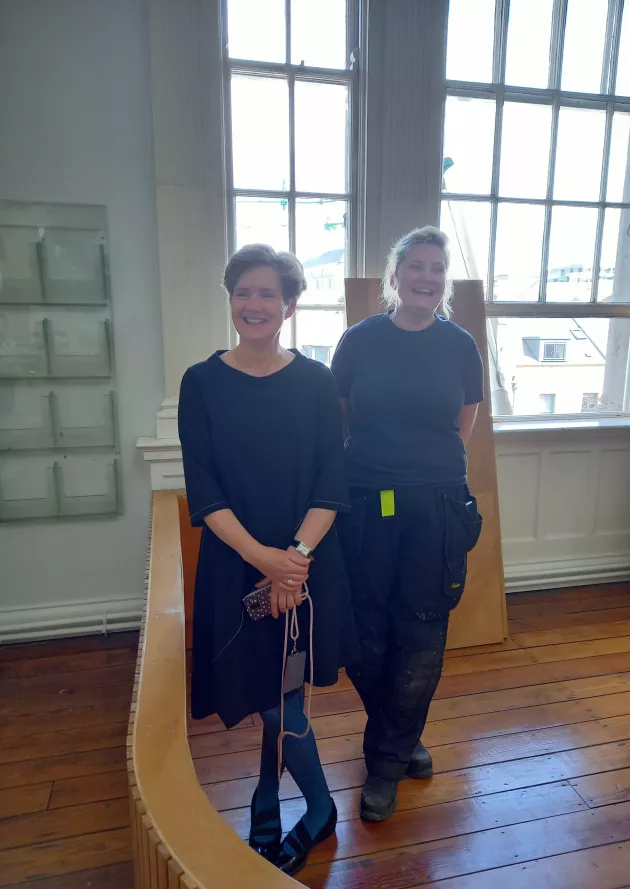 We asked everyone to Lose Yourself in the Library in November as part of our awareness campaign showcasing our fab 3D artwork on Henry Street. Check out the photos on Flickr. 
A very Happy Christmas to all our borrowers and best wishes for 2023!
Thanks for your support of libraries, especially during the past few years. We look forward to announcing lots of exciting new services and programmes in the New Year!