Lost Children Archive by Valeria Luiselli
Published on 13th May 2021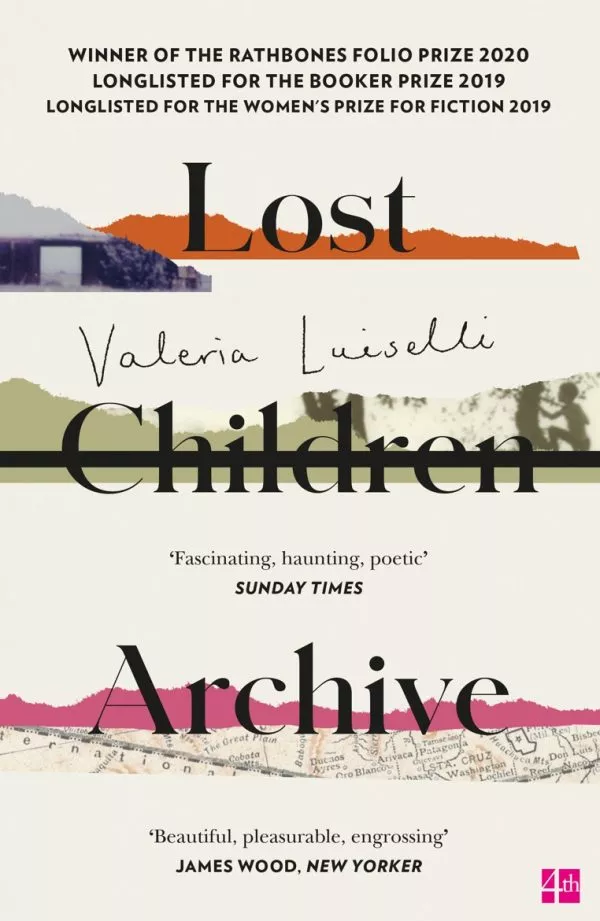 Join us for the countdown to the Dublin Literary Award 2021 announcement on 20 May as we highlight the six beautifully written and distinctive titles on the shortlist.
Each book will transport you into a fascinating world. Watch or listen to the dramatised readings and prepare to be swept away, inspired, and entertained.
Lost Children Archive is available to borrow from our newly reopened libraries and as an eBook and eAudiobook on Borrowbox. 
The 2021 winner will be announced on Thursday, 20th May at a virtual award ceremony. Book your FREE ticket to attend bit.ly/2021Winner. Watch a dramatised reading of Lost Children Archive by Valeria Luiselli and performed by Maddy Joy.
To view this, you must update your

ILFDublin X 2021 DUBLIN Literary Award Shortlist Podcast Ep 3: Valeria Luiselli in conversation with Maeve Higgins.
Exclusive limited podcast series featuring the 2021 DUBLIN Literary Award Shortlisted authors and translators.
About the Novel
In Valeria Luiselli's fiercely imaginative follow-up to the American Book Award-winning Tell Me How It Ends, an artist couple set out with their two children on a road trip from New York to Arizona in the heat of summer. As the family travels west, the bonds between them begin to fray: a fracture is growing between the parents, one the children can almost feel beneath their feet. Through ephemera such as songs, maps and a Polaroid camera, the children try to make sense of both their family's crisis and the larger one engulfing the news: the stories of thousands of kids trying to cross the southwestern border into the United States but getting detained—or lost in the desert along the way .A breath-taking feat of literary virtuosity, Lost Children Archive is timely, compassionate, subtly hilarious, and formally inventive—a powerful, urgent story about what it is to be human in an inhuman world.
About the Author
Valeria Luiselli was born in Mexico City and grew up in South Korea, South Africa and India. An acclaimed writer of both fiction and nonfiction, she is the author of the essay collection Sidewalks; the novels Faces in the Crowd and The Story of My Teeth; and, most recently, Tell Me How It Ends: An Essay in Forty Questions. She is the winner of two Los Angeles Times Book Prizes and an American Book Award, and has twice been nominated for the National Book Critics Circle Award and the Kirkus Prize. She has been a National Book Foundation "5 Under 35" honoree and the recipient of a Bearing Witness Fellowship from the Art for Justice Fund. Her work has appeared in The New York Times, Granta, and McSweeney's, among other publications, and has been translated into more than twenty languages. She lives in New York City.