Published on 23rd November 2013
Lou Reed passed away on the 27th of October 2013.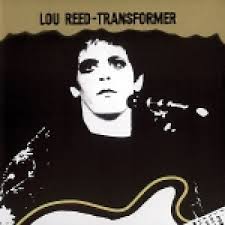 He was one of the most influential figures in rock music. His first band The Velvet Underground is probably solely responsible for any "Indie Music" we hear today. However he is most famous for two songs, "Walk on the Wild Side" and Perfect Day". The former was a hit in 1972. A most unusual chart song with sparse arrangement of an infectious backing vocal, two note bass line and spoken styled melody of  lyrics about transsexuals and prostitution inspired by characters of the pop artist Andy Warhol's hangout, The Factory. The song surfaced again in 1990 as it's memorable bass line was sampled by A Tribe Called Quest as the backbone of their song "Can I kick it?". The latter was "Perfect Day" (the b side to Walk on the Wild side) which had a resurgence in the film Trainspotting and was released by an all star cast as a charity single in 1997. Both songs were featured on the album Transformer.
The Velvet Underground were formed in 1964 and played as the house band in Andy Warhol's Factory. Reed and John Cale were the main composers. Their first Album The Velvet Underground and Nico is so unusual, some tracks sound like Bo Diddley duelling with a violin and other tracks are so achingly beautiful and simple the album is hard to forget. There is no point in me trying to explain it, just listen! It is still one of the most unusual records I have ever heard. When you look back to what was happening in the charts at the time, Nancy and Frank Sinatra, The Doors, the world was not ready for The Velvet Underground.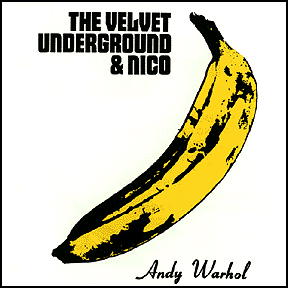 The album only sold 30,000 copies, but as musician Brian Eno said "each one of those people who bought the record started a band".
Lou Reed went on to record twenty solo albums after The Velvet Underground disbanded.
He died of complications following a liver transplant.
His life partner is artist Laurie Anderson.