For the love of libraries: The Library Book by Susan Orlean
Published on 22nd June 2020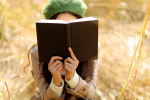 On the morning of 29 April 1986 a fire broke out in Los Angeles Public Library. It became the biggest library fire in American history: it raged for more than seven hours, destroying more than 400,000 books and badly damaging the building. The people of Los Angeles were distraught because they loved their library.
When Susan Orlean, a writer and journalist with 'The New Yorker,' moved to Los Angeles in 2011, this crime was still unresolved: how did the fire start? Was it set deliberately and if so, why would someone want to burn down a library?
Orlean was fascinated and launched her own investigation into the fire. She reviews the police files, studies the physics of fire and the investigation of arson while at the same time referencing the history of library fires. She re-examines the case of the potential suspect and talks about her own love of libraries, merging true crime with history, biography and investigative journalism.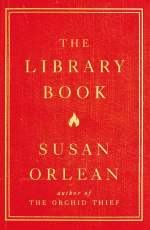 What she discovers is truly fascinating but 'The Library Book' is much more than just a crime story: it is a declaration of love for libraries.
In trying to understand the fire and its impact on Los Angeles, Orlean delves into the world of libraries. She writes about all the things libraries do, the people who use them and the library staff who work there, introducing the reader to this 'intricate machine, a contraption of whirring gears' and the role it plays in the lives of people and communities.
To me, this book feels like a warm hug for library lovers everywhere. I absolutely loved it.  So if you are like me and love libraries and want to find more about them, this is the book for you.
Submitted by Charlotte from Kevin Street Library
Access eBooks/eAudiobooks on your phone, tablet or reader. Once you have installed the app, search for Dublin in the 'Library' field provided and then sign in using your library membership card number and PIN. Watch our how to video on Borrowbox. Members of other library authorities will need to log in using a different link.