Make me laugh - some funny books for kids
Published on 4th August 2020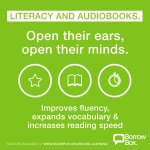 The fact is that most kids love comedy. Especially when it comes to books. Authors like Roald Dahl, Andy Griffiths, and Lauren Child are so very popular because they write such funny stories. Children, when reading for pleasure mostly want a book that makes them laugh. There are some things in life that just aren't funny. But humour can still be an effective way to approach and discuss serious matters with children. Funny books make an important and valuable contribution to children's fiction. Here is a mash-up to get you started.
Forty feet underwater with a million dollars of gold in reach, Wally McDoogle only has to overcome: Sea monsters. Hostile pirates. A ghost ship. And, of course, the world famous McDoogle klutziness. Will he be able to avoid catastrophe and chaos? Probably not.
The whole town is talking about what's buried beneath the playground...Windy Bottom, Georgia is usually a peaceful place. Coop helps his mom at her café and bookstore, hangs out with his grandpa, and bikes around with his friends Justice and Liberty. The town is full of all kinds of interesting people, but no one has ever caused a problem. Until now.  And somehow, Gramps is taking all the blame! It seems like there are a lot of secrets that were buried in their small town after all... Will Coop and his friends get to the bottom of the mystery and clear Gramps's name before it's too late?
With more than 23 million books sold, the My Weird School series really gets kids reading! Put on your party hats! It's time for a birthday celebration you'll never forget in this fifth book in the My Weirder-est School series. A.J. is turning nine! So he's inviting all his family, friends, and favorite teachers over for a backyard birthday bash. His parents even hire a popular party planner, Mr. Marty. But what happens when Mr. Marty accidentally orders rival clowns, a bubble blower, and even a singing cowboy to entertain guests? This will be one weird party!
Perfect for reluctant readers and all kids hungry for funny school stories, Dan Gutman's hugely popular My Weird School chapter book series has something for everyone. Don't miss the hilarious adventures of A.J. and the gang!
A deluxe edition of the bestselling middle-grade series featuring over 400 pages of mischief, hilarity, and good times with Big Nate and friends. Includes all of the comics from Big Nate: From the Top and Big Nate Out Loud. Big Nate is in a class by himself. Kids everywhere can relate to Nate as he survives the terrors of sixth grade, facing off against overzealous teachers, under-cooked cafeteria food, and grade-grubbing classmates. Nate may be a troublemaker and the all-time record holder for most detentions in school history, but he gets there in style—taking on everything from glory on the sports field to becoming the lead singer in his friends' band, with hilariously unexpected results along the way. Grab your backpack and join Big Nate in this extra-amusing collection, as he blazes through the halls of P.S. 38, leaving a trail of destruction, detention slips, and many, many laughs in his wake.
So when two feather-brained professors visit her island home on a mission to bring back the dodo, she jumps at the chance to help them. But the famous bird has been extinct for over 300 years - and Sugar King Benny Chouchou will stop at nothing to keep it that way. Can Leni and the squabbling professors achieve the impossible?
Access eBooks/eAudiobooks on your phone, tablet or reader. Once you have installed the app, search for Dublin in the 'Library' field provided and then sign in using your library membership card number and PIN. Watch our how to video on Borrowbox. Members of other library authorities will need to log in using a different link.