Published on 6th July 2020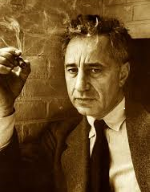 Dateline – 10 April 1952, Washington DC. Critically acclaimed film director, co-founder of 'The Actor's Studio' and the darling of Broadway, Elia Kazan, appears before the House Committee on Un-American Activities (HUAC). Kazan testifies that he was a member of a clandestine Communist cell in 1934 and names eight fellow actors as his comrades in this revolutionary cadre. Informing on colleagues meant Kazan was free to continue his stellar.
Hollywood career; the fate of colleagues who were snitched on were bleak – personal and professional ruin. The Joseph McCarthy engineered 'Red Scare' in post-war America was buttressed by film studio chiefs who blacklisted any artist suspected of being a 'Commie'. Richard Schickel's Elia Kazan: A Biography shows how Kazan's decision to appear as a friendly witness in front of the Committee influenced his work, the history of American cinema and how it has tainted his artistic legacy.
Opprobrium generated from Kazan's decision was instant, pervasive and brutal (Elia 'snitch-fink-grass-rat-tout-stoolie-squealar-turncoat-Judas Iscariot-scab-quisling' Kazan). Two days after his appearance in front of the Committee, Kazan felt compelled to take out a full page advertisement in the New York Times justifying his decision to appear in front of HUAC. Kazan's reasoning was that it was the correct course of action for an American patriot to root out Soviet Communism from American soil. Kazan's defence and justification of his actions became the dominant theme of his future work.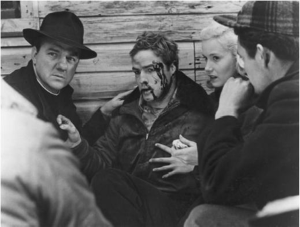 Dateline – 8 October 1954. On the Waterfront (1954) directed by Kazan, premieres in the USA. The hero of piece, Terry Molloy (Marlon Brando), is a Jesus Christ character who informs on local Union boss Johnny Friendly (Lee J. Cobb – appeared as a friendly witness in front of the HUAC in 1951) to save his community and the American way of life. Written by Budd Schulberg (appeared as a friendly witness in front of the HUAC in 1951), On the Waterfront has been described as a self-serving justification for Kazan's betrayal of his friends. It is also considered to be on the pantheon of great 20th century American films. The director utilises the 'Method' acting technique inspired by Konstanin Stanislavski and developed by Kazan and his blacklisted contemporaries in the Group Theatre in the 1930's, resulting in a work of cinematic greatness. Over the next seven years Kazan reached a creative zenith. From East of Eden (1955) to Splendor in the Grass (1961) Kazan laid claim to the cinematic auteur without parallel. Schickel explores whether Kazan's HUAC testimony inspired the director to great artistic heights – the schism and antagonism caused by his behaviour are used by the director to imbue his films with dissonance and conflict. Post 1961 - a long and steady decline – a creative and artistic aridness becalmed his output.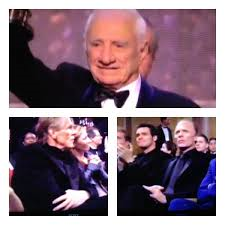 Dateline – 21 March 1999, Los Angeles. A physically frail Elia Kazan is awarded an honorary Oscar (usually awarded to artists who have never won an Oscar – Kazan had won Oscars for both his screenwriting and directing) – a number of attendees including Nick Nolte and Ed Harris refuse to applaud and the ceremony is blighted by demonstrations outside the Dorothy Chandlier Pavilion. Whilst his erstwhile friend and collaborator, Arthur Miller acknowledged the greatness of Kazan's canon in the context of the honorary Oscar, he commented: ' The public exposure of a bunch of actors who had not been politically connected for years would never push one Red Chinaman out of the Forbidden City or a single Russian out of Warsaw or Budapest.' Victim of the Hollywood Blacklist, the award winning director Abraham Polonsky commented before the ceremony 'I'll be hoping someone shoots him.'
Dateline – 28 September 2003, Elia Kazan – R.I.P. Obituaries: Philanderer. Visionary. Ambitious. Patriot. Leader. Revolutionary. Titan. Traitor. The HUAC testimony hung around Kazan like a thick fog enveloping the docks in Hoboken, New Jersey.
CODA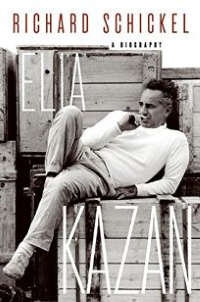 Dateline – 14 January 2020. Actor Zoe Kazan (granddaughter of Elia) appears on a panel discussion to promote a TV adaptation of Philip Roth's The Plot Against America – the novel is set in the counter factual milieu of rabid anti-Semite and crypto-Nazi Charles Lindberg becoming US President in 1940. A journalist asks Ms. Kazan about 'her family history during this period'. Note – a number of the people that Mr. Kazan named in front of the HUAC were Jewish. Note – no journalist asked about the genius of her grandfather. Ms. Kazan's reply was accomplished and measured, however one could imagine Elia quoting Terry Molloy from On the Waterfront to the journalist:
'You're a cheap, lousy, dirty, stinkin' mug. And I'm glad what I done to you, ya hear that? I'm glad what I done!'.
Elia Kazan: A Biography by Richard Schickel is available to download on Borrowbox. Access eBooks/eAudiobooks on your phone, tablet or reader. Once you have installed the app, search for Dublin in the 'Library' field provided and then sign in using your library membership card number and PIN. Watch our how to video on Borrowbox. Members of other library authorities will need to log in using a different link.
Submitted by Tom in Drumcondra Library.