Most borrowed books in Dublin City in 2022
Published on 8th February 2023
Here are some of the most popular titles borrowed by you in 2022, our book-loving Dublin City library members. It's great to see the One Dublin One Book choice, the Dublin Literary Award winner and some short-listed titles making the list. And always great to see Irish writers featuring so strongly as well.
You can reserve the books here and collect from a library of your choice. Or drop into your local library for a browse and to see what's on offer. There's lots of great stock to choose from, and friendly, helpful library staff to advise and guide you.
If you don't have a library card at the moment or if you need to renew your library membership, contact your local library and they will help you; see here for more information on library membership. Or contact us at [email protected]. We're always happy to help.
Happy reading in the year ahead - borrow or reserve books here.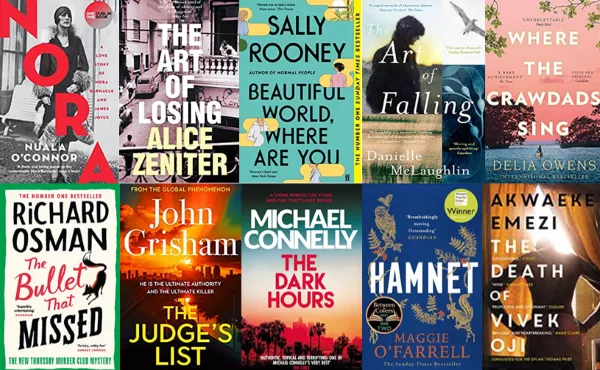 Adult fiction
Nora : a love story of Nora Barnacle and James Joyce by Nuala O'Connor (One Dublin One Book 2022).    
The Art of Losing by Alice Zeniter, translated by Frank Wynne (Dublin Literary Award winner 2022)    
Beautiful World, Where Are You by Sally Rooney    
The Art of Falling by Danielle McLaughlin (Shortlisted for the Dublin Literary Award 2022)
Where The Crawdads Sing by Delia Owens    
The Thursday Murder Club: The Bullet that Missed by Richard Osman
The Judge's List by John Grisham
The Dark Hours by Michael Connelly
Hamnet by Maggie O'Farrell
The Death of Vivek Oji by Akwaeke Emezi (Shortlisted for the Dublin Literary Award 2022)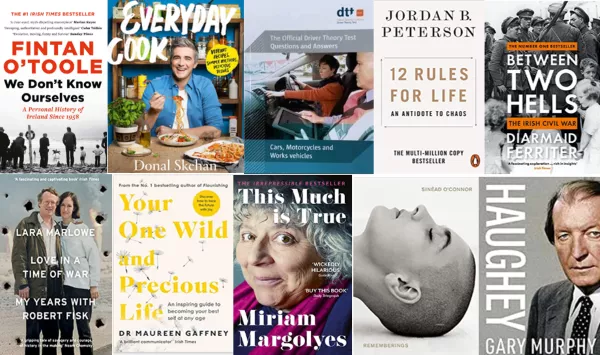 Adult non-fiction
We Don't Know Ourselves : A Personal History of Ireland Since 1958 by Fintan O'Toole.    
Everyday Cook : Vibrant Recipes, Simple Methods, Delicious Dishes by Donal Skehan.    
The Official Driver Theory Test : Cars, Motorcycles and Work Vehicles - Questions and Answers (June 2019 Edition)
12 Rules for Life : An Antidote to Chaos by Jordan B. Peterson
Between Two Hells : The Irish Civil War by Diarmaid Ferriter
Love in a Time of War : My Years with Robert Fisk by Lara Marlowe
Your One Wild and Precious Life : An Inspiring Guide to Becoming your Best Self at Any Age by Dr. Maureen Gaffney
This Much is True by Miriam Margolyes
Rememberings by Sinéad O'Connor
Haughey by Gary Murphy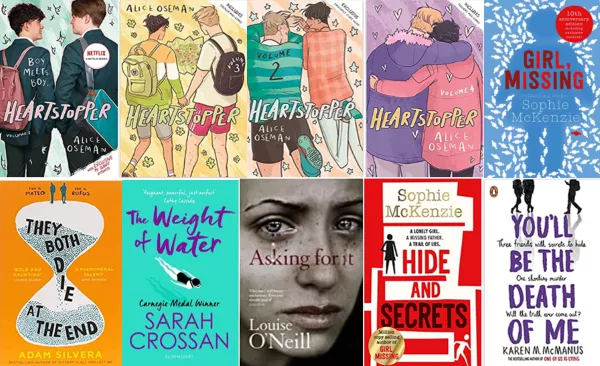 Teen/young adult fiction
Heartstopper volume 1 by Alice Oseman
Heartstopper volume 3 by Alice Oseman
Heartstopper volume 4 by Alice Oseman
Heartstopper volume 2 by Alice Oseman
Girl, Missing by Sophie McKenzie
They Both Die at the End by Adam Silvera
The Weight of Water by Sara Crossan
Asking for it by Louise O'Neill
Hide and Secrets by Sophie McKenzie
You'll be the Death of Me by Karen M. McManus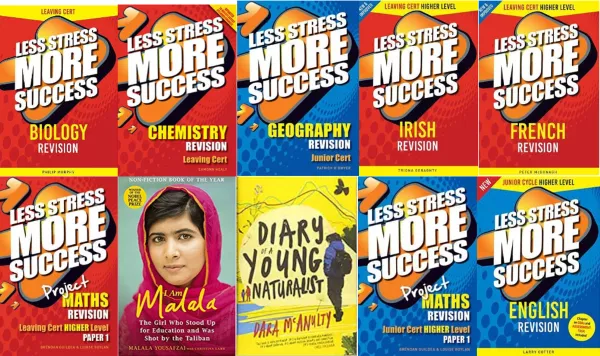 Teen/young adult non-fiction
Biology Revision : Leaving cert (Less Stress More Success series) by Philip Murphy
Chemistry Revision Leaving Certificate (Less Stress More Success series) by Eamonn Healy.    
Geography Revision : Junior Certificate (Less Stress More Success series) by Patrick O'Dwyer.    
Irish Revision : Leaving Certificate Higher Level (Less Stress More Success series) by Triona Geraghty 
French Revision Higher Level Leaving Certificate (Less Stress More Success series) by Peter McDonagh
Project Maths Revision Leaving Cert Higher Level Paper 1 (Less Stress More Success series) by Brendan Guildea and Louise Boylan
I am Malala : How One Girl Stood up for Education and Changed the World by Malala Yousafzai with Christina Lamb
Diary of a Young Naturalist by Dara McAnulty
Project Maths Revision : Junior Cert Higher level Paper 1 (Less Stress More Success series) by Louise Boylan and Brendan Guildea
English Revision Higher Level (Less Stress More Success series) by Larry Cotter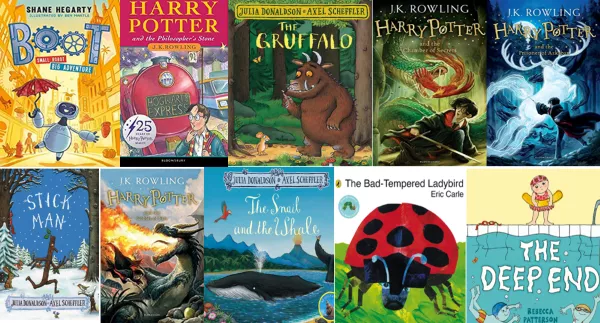 Young readers – fiction
Boot : Small Robot, Big Adventure by Shane Hegarty, illustrated by Ben Mantle
Harry Potter and the Philosopher's Stone by J.K. Rowling
The Gruffalo by Julia Donaldson, illustrated by Axel Scheffler
Harry Potter and the Chamber of Secrets by J.K. Rowling
Harry Potter and the Prisoner of Azkaban by J.K. Rowling
Stick Man by Julia Donaldson, illustrated by Axel Scheffler
Harry Potter and the Goblet of Fire by J.K. Rowling
The Snail and the Whale by Julia Donaldson, illustrated by Axel Scheffler
The Bad-Tempered Ladybird by Eric Carle
The Deep End by Rebecca Patterson
Young readers – non-fiction
Animal Crackers : Fantastic Facts about your Favourite Animals by Sarah Webb and Alan Nolan
Guinness World Records 2022
Dinosaurs by William Anthony
Minecraft Annual 2022
The Football Encyclopedia by Emily Stead
Mo Chéad 100 Focail = My First 100 Words in Irish by Felicity Brooks; illustrated by Sophia Touliatou; translated by Máire Mhic Giolla Rua
Guinness World Records 2021
Mighty LEGO Mechs by Julian Marsh
Minecraft Annual 2021
Nelson Mandela written by Maria Isabel Sánchez Vegara; illustrated by Alison Hawkins