Most popular reads this summer in Dublin City Libraries
Published on 2nd August 2022
We've had a look at some of the most popular titles borrowed this summer by you, our wonderful Dublin city library members. 
We're thrilled to see the Dublin Literary Award 2022 winner, The Art of Losing by Alice Zeniter topping the fiction list, and the One Dublin One Book 2022 choice, Nora by Nuala O'Connor coming in at number two. It's great to see that the list also includes a number of this year's Dublin Literary Award shortlisted titles. 
And we're always pleased to see Irish writers featuring in the top ten!
Listen here to our wonderful colleague Jackie Lynam having a chat last week on Drivetime RTÉ Radio 1 about some of the most popular choices.
The list of most borrowed non-fiction titles also includes a number of Irish writers and themes, and highlights the broad areas of interest enjoyed by our library members. 
You can reserve the books online and collect from a library of your choice. Or drop into your local library for a browse and to see what's on offer. There's lots of great stock to choose from, and friendly, helpful library staff to advise and guide you.
If you don't have a library card at the moment or if you need to renew your library membership, contact your local library and they will help you; see here for more information on library membership. Or contact us at [email protected]. We're always happy to help.
Here's to lots more great reads in 2022!
Read Beach Reads for Summer 2022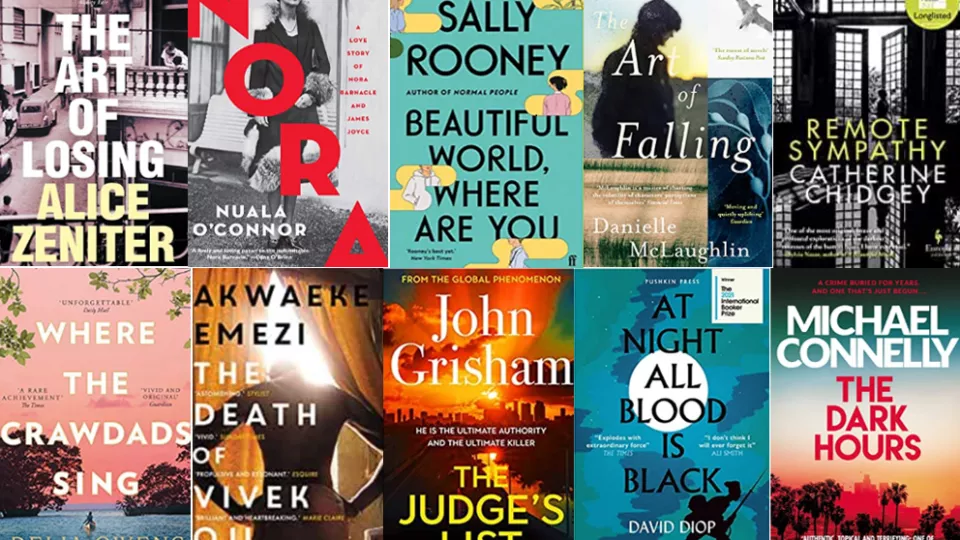 Most popular adult fiction titles
The Art of Losing by Alice Zeniter, translated by Frank Wynne
Nora : a love story of Nora Barnacle and James Joyce by Nuala O'Connor
Beautiful World, Where Are You by Sally Rooney
The Art of Falling by Danielle McLaughlin
Remote Sympathy by Catherine Chidgey
Where the Crawdads Sing by Delia Owens
The Death of Vivek Oji by Akwaeke Emezi
The Judge's List by John Grisham
At Night All Blood Is Black by David Diop
The Dark Hours by Michael Connelly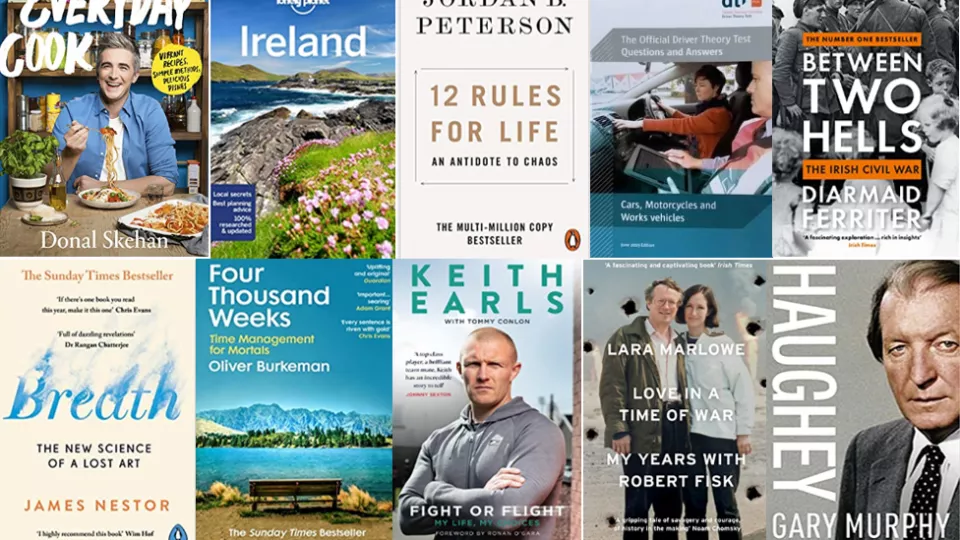 Most popular adult non-fiction titles
Everyday Cook : Vibrant Recipes, Simple Methods, Delicious Dishes by Donal Skehan
Ireland (travel guides)
12 Rules for Life : An Antidote to Chaos by Jordan B. Peterson
The Official Driver Theory Test : Cars, Motorcycles and Work Vehicles – Questions and Answers
Between Two Hells : The Irish Civil War by Diarmaid Ferriter
Breath : The New Science of a Lost Art by James Nestor
Four Thousand Weeks : Time Management for Mortals by Oliver Burkeman
Fight or Flight: My Life, My Choices by Keith Earls
Love In A Time Of War : My Years with Robert Fisk by Lara Marlowe
Haughey by Gary Murphy
See also