Mystery reads on BorrowBox
Published on 18th April 2020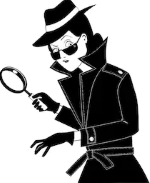 If you like a good detective story and are a fan of books like the Murder Most Unladylike series by Robin Stevens check these titles out, recommended for you by our colleague Veronica. Detective fiction is a sub-genre of crime and mystery fiction in which an investigator (often a detective), either professional or amateur, investigates a crime, often murder.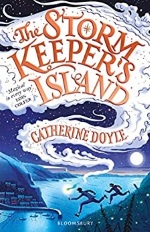 The Storm Keeper's Island by Catherine Doyle
When Fionn and his sister Tara are sent to the island of Arranmore to stay with their grandfather for the summer, Fionn discovers that the island is not quite what he expected. It is full of magic but there is also an evil lurking beneath the surface. Fionn must unravel the mysteries of the past and discover what secret Arranmore is hiding in order to fulfil his destiny.
By the same author:
The Lost Tide Warriors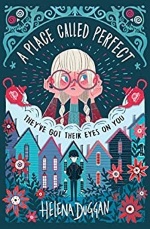 A Place Called Perfect by Helena Duggan. Violet moves to the town of Perfect with her parents. She soon realises that something isn't right with the town as everyone in Perfect has gone blind and they can only see if they wear rose-tinted glasses. Strange things start happening around her and suddenly there is more at stake when her father goes missing.
By the same author:
The Trouble with Perfect
The Battle for Perfect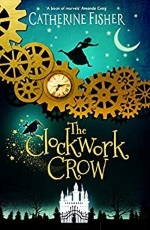 The Clockwork Crow by Catherine Fisher. Orphan Seren is sent to live in Wales with her Godfather and his family. On her journey there she receives a mysterious package from a stranger. When she arrives in her new home she finds herself left alone in a mansion with secretive servants who won't give her any information about the location of the family, and her only real companion is a talking clockwork crow. She must solve the mysteries surrounding her new life.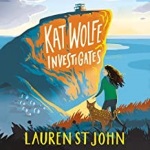 Kat Wolfe Investigates by Lauren St. John
 Twelve year old Kat starts a pet-sitting business, but after the mysterious disappearance of her very first customer Kat has to take matters into her own hands. It is up to Kat and her friend Harper to unravel the mystery as the local police chief doesn't believe them when they report the disappearance. A great book for anyone who likes detectives and animals.
By the same author:
Kat Wolfe Takes the Case
Watch our how-to video on Borrowbox.
Access eBooks/eAudiobooks on your phone, tablet or reader. Once you have installed the app, search for Dublin in the 'Library' field provided and then sign in using your library membership card number and PIN.
Members of other library authorities will need to access BorrowBox using a different link.