The National Emerging Writer Programme
Published on 18th January 2013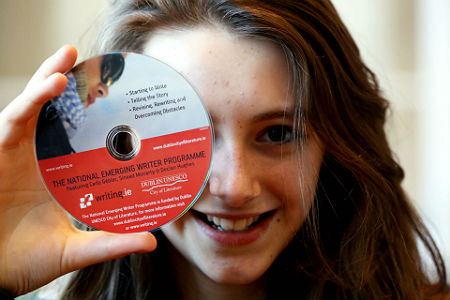 Have you always wanted to write a book but don't know how to start? The National Emerging Writers Programme aims to encourage new writing talent from all parts of the country by providing expert advice on DVD and online from some of Ireland's best known and internationally successful writers.
Photo: Jason Clarke
Hear Carlo Gébler discuss starting to write, Sinéad Moriarty talk about telling the story and Declan Hughes giving tips on revising, rewriting and overcoming obstacles.
The DVDs are available to borrow from Dublin City Public Libraries and libraries nationwide. The content can also be accessed online at Writing.ie  or on YouTube.
The National Emerging Writers Programme is a Dublin UNESCO City of Literature project which has been developed in association with Writing.ie and is funded by the Department of Arts, Heritage & the Gaeltacht.
Each of the programmes has been edited into easy view sections for web-viewers and is available to see on www.writing.ie and on You Tube from 1st January 2013. 
View the trailer here: