Never Too Late to Travel!
Published on 24th June 2014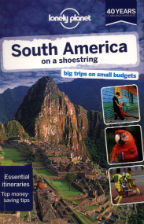 It might be late-June, but it's never too late to plan a holiday abroad. Though given the weather we've been having here, why leave these sunny shores, you might wonder?! True, but many of you do and will, so as we always aim to please and anticipate your requirements here in Dublin City Public Libraries, we have compiled many travel guides that might interest you should you be so inclined.
So be it Brazil (get to the World Cup, there is still time!), Crete, Cuba, Africa, the European continent, South America, anywhere in fact, there may well be a travel guide amongst our travel guides to start you on your journey.