New Adult Fiction Talking Books Recommended Reads
Published on 26th March 2015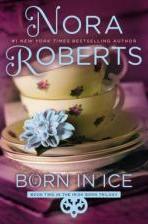 There's a great resource offered by libraries that often falls under the radar. Talking books, whether on cassette, CD, or audio book, aren't often used, but should be! They can supply hands-free entertainment in the car, on a run, or while making dinner. There are many great titles in every genre offered by the Dublin City Public Libraries and Archive, and ready for use.
Below are a few titles just added to the library's collection. See if any spark your interest! 
Do books about love catch your heart's eye? Born in Ice by Nora Roberts may be a great talking book for you. The book is about Brianna Concannon, an innkeeper in Ireland that runs a bed and breakfast. Her lodging is visited by a famous American author, Grayson Thane, looking for a place of respite to write his next bestseller. Will something transpire between the two, or will their opposite personalities, as different as fire and ice, keep them apart?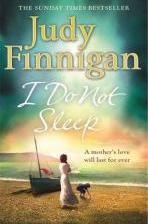 Fans of family dramas may pick up a copy of I Do Not Sleep by Judy Finnigan. Twenty years ago, Molly Gabriel lost her 20-year-old son to a sailing accident. His body was never found, and his loss still haunts Molly. Molly returns to Cornwall to try and find out what really happened, and goes to Joey's best friend, Ben, to find some sort of closure or explanation for the unexplainable tragedy. 
Obsession in Death by J.D. Robb would be a great one for lovers of crime and mystery. The novel takes place in New York, where a body of a woman has just been discovered in a luxury apartment. The murderer has left a message... to a specific detective. The note is for Lieutenant Eve Dallas, who is famous for her high-profile cases and her marriage to Roarke, a billionaire businessman.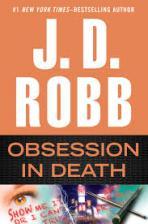 Eve has become accustomed to the public attention and gossip from the media, but now she has a whole new fish to fry. There is a killer out there obsessed with her and her work. She has to watch her step as she deals with the dangerous mystery criminal, who is thirsting for her approval... and possibly blood. Eve will have to risk everything to catch the killer, and no one in her life is safe. 
These are only a few of the new selection added to the library's compilation of talking books that are available to borrow. 
Even more talking and audio books are available in the library catalogue. Take a listen and you may just find your new favourite pastime!