Newly added Bestselling authors
Published on 9th June 2020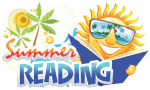 In the strictest academic terms, a romance is a narrative genre in literature that involves a mysterious, adventurous, or spiritual story line where the focus is on a quest that involves bravery and strong values, not always a love interest. Here's the thing: sometimes, you just want to read a good love story. Or at least, something with a few dramatic swoons. But a romance novel, per se? Nothing so gaudy or slapdash for you! You need real literature. Well, here's the answer: a selection of romantic books that will rev your motor (emotional or otherwise) but don't fall into that taboo category of cheap paper and cheaper storylines.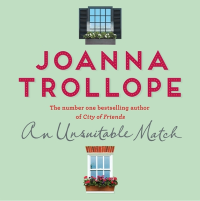 Why on earth, after all you've been through, all you've survived, all you've achieved, why do you want to get married?' Rose Woodrowe has just got engaged to Tyler Masson – a wonderful, sensitive man who is head-over-heels in love with her. The only problem? This isn't the first time for either of them, and their five grown-up children have strong opinions on the matter. Like Rose's daughter, Laura, who remembers her parents' painful divorce and doesn't want to see her mother hurt again. Or the twins, Emmy and Nat, who simply don't trust the man their mother has fallen for. Then there's Tyler's children: Seth, too busy with his San Francisco sourdough bakery to get to know his father's new partner; and Mallory, the aspiring actress, who is still wrestling with the issues of her own childhood. Who to listen to? Who to please? Rose and Tyler are determined to get it right this time, but in trying to make everyone happy, can they ever be happy themselves?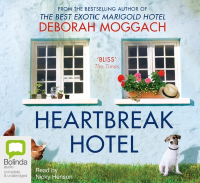 When retired actor Buffy decides to up sticks from London and move to rural Wales, he has no idea what he is letting himself in for. In possession of a run-down B&B that leans more towards the shabby than the chic and is miles from nowhere, he realises he needs to fill the beds – and fast. Enter a motley collection of guests: Harold, whose wife has run off with a younger woman; Amy, who's been unexpectedly dumped by her (not-so) weedy boyfriend and Andy, the hypochondriac postman whose girlfriend is much too much for him to handle. But under Buffy's watchful eye, this disparate group of strangers find they have more in common than perhaps they first thought.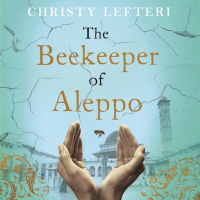 Narrated by Art Malik, The Beekeeper of Aleppo is a moving, powerful, compassionate and beautifully written testament to the triumph of the human spirit. Told with deceptive simplicity, it is the kind of book that reminds us of the power of storytelling.
In the midst of war, he found love
In the midst of darkness, he found courage
In the midst of tragedy, he found hope
Nuri is a beekeeper; his wife, Afra, an artist. They live a simple life, rich in family and friends, in the beautiful Syrian city of Aleppo - until the unthinkable happens. When all they care for is destroyed by war, they are forced to escape. Afra has lost her sight, and so they embark on a periluos journey towards an uncertain future in Britain. As they travel, Nuri is sustained by the knowledge that waiting for them is his beekeeper cousin Mustafa, who is teaching fellow refugees in Yorkshire to keep bees. Nuri and Afra set off through a broken world, on a dangerous journey in which they will confront the pain of their unfathomable loss, and in doing so find a way back to each other again.
Access eBooks/eAudiobooks on your phone, tablet or reader. Once you have installed the app, search for Dublin in the 'Library' field provided and then sign in using your library membership card number and PIN. Watch our how to video on Borrowbox. Members of other library authorities will need to log in using a different link.