Published on 11th October 2012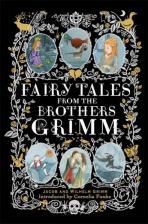 At a lecture on children's literature some years ago, the speaker asked his audience to turn to the person on their right and tell them the story of Little Red Riding Hood. Most of us were getting along quite well – red hood - little girl on the way to her grandmothers' house - don't stray from the path -  big bad wolf.  As we got closer to the end of the story, hesitations and deviations began to creep in. Did the wolf eat the grandmother and the little girl? Were they rescued by the woodcutter/huntsman or did Little Red Riding Hood trick the wolf so that he ends up in the boiling pot on the fire – or was he cut open and filled with stones?
The reason for our confusion is of course that there are so many variants of the story. Based on folk tales and myths of werewolves which were common in France in the 16th and 17th centuries, the tale evolved through oral history, Charles Perrault and the Brothers Grimm to become a warning tale in a more sanitized form than the originals.
The Perrault and Grimms' versions are the most widely known, but many other writers have attempted their own stories, from James Thurber to Angela Carter. The history, interpretation and literary analysis of fairy tales is a fascinating subject and well worth a look – author Jack Zipes has written extensively on the subject.
'Children's and Household Tales' by the Brothers Grimm celebrates the 200th anniversary of its publication this year. There are many examples of their work in our libraries and we are celebrating Grimms' Fairy Tales during Children's Book Festival with storytelling, film screenings.