Published on 27th April 2020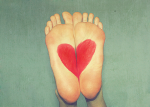 For most of us, our world has temporarily shrunk to the four walls around us, and the streets and roads of our locality. As someone who loves to walk - on the beach, up a mountain, through the woods – I feel the loss of this freedom. I spoke to a good friend yesterday who lives in a cottage in rural Sligo.  She can no longer visit the sea to swim and has taken to submerging herself in a container of icy water instead. It's a poor substitute but it's keeping her sane.
I find my 2km walk around my neighbourhood is doing the same job for me. Every day, I take my two boys, and we walk the same route. We look at the daffodils and tulips that are popping up on the green.  We notice the Dublin mountains in the distance and whether the clouds are covering their peaks. We admire the colourful paintings that children have stuck up in their windows. They bounce a football, rev their scooters and run on empty roads. I marvel at the signs of nature everywhere, even on these suburban streets. We pass their empty school which is eerily silent, and we fall silent too.  
There is something about walking. Something healing about putting one foot in front of the other and noticing our world around us.  Here are some recommended memoirs and travel books on the (sometimes life-changing) power of walking.
The Salt Path by Raynor Winn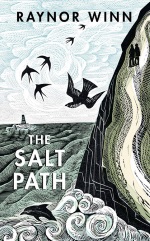 In 2013, Raynor Winn and her husband became homeless.  Their home was repossessed by bailiffs after a bad financial investment.  At the same time, Raynor's husband, Moth, was diagnosed with a terminal illness.  Armed with a handful of cash, a tent, and 2 cheap sleeping bags, the couple in their fifties, decided to walk the South West coast path in England.  They walked 630 miles from Somerset to Dorset; wild camping and surviving on pot noodles, cups of tea and the odd bag of chips.  This inspirational memoir is a testament to the strength of the human spirit and the power of love.  Nominated for the Costa book awards in 2019.
Wild by Cheryl Strayed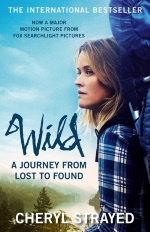 In 1995, following the death of her mother and the breakdown of her marriage, 26-year-old Cheryl Strayed decided to hike part of the Pacific Crest Trail on the West Coast of America. Strayed, starting in the Mojave Desert, hiked 1100 miles through California and Oregon to Washington State. A novice hiker and woefully unprepared, she struggled to make it through the difficult terrain.  Along the way, she was forced to face up to her inner ghosts and demons. This bestselling memoir was also adapted into a film of the same name starring Reese Witherspoon in 2014.
A Walk in the Woods by Bill Bryson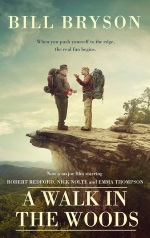 If you feel like reading something funny in these dark days, Bill Bryson is your man. A Walk in the woods recounts the attempts of Bryson and his friend, Stephen Katz, to discover their wild side on the Appalachian Trail; a 2100 mile trail that runs from Georgia to Maine.  Katz dreams of a nice meal and a warm bed, while Bryson focuses on staying alive. Their story was also made into a 2015 film of the same name, starring Robert Redford.
Walking one step at a time by Erling Kagge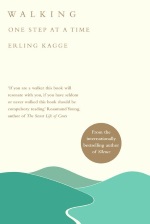 From the author of "Silence: In the age of noise"; comes this beautiful meditation on walking and what it can do for our bodies and minds. Kagge, a Norwegian explorer and adventurer, was the first person to achieve the Three Poles Challenge – the North Pole, the South Pole and the summit of Everest.
Submitted by Lara in Phibsboro Library.
 Access eBooks/eAudiobooks on your phone, tablet or reader. Once you have installed the app, search for Dublin in the 'Library' field provided and then sign in using your library membership card number and PIN.
Members of other library authorities will need to access BorrowBox using a different link. Watch our how to video on Borrowbox.