Online Databases Launched
Published on 28th August 2015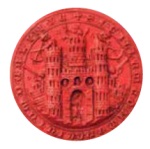 Last Wednesday (26th August) saw the formal launch of a new website hosting a range of databases totalling over 5 million records. The databases are useful for genealogy, local history and social history. Many of the databases were previously available and searchable separately on dublinheritage.ie, but the new site - databases.dublincity.ie - allows for integrated and enhanced searching while also giving access to an even greater number of databases.
Speakers at the launch included the noted genealogist John Grenham, who carried out much of the work in the delivery of the site, Dublin City Archivist Dr. Mary Clark, Senior Archivist  Ellen Murphy, Deputy City Librarian Brendan Teeling, the Director of the National Archives John McDonough, and City Councillor Vincent Jackson.
View the following photo slideshow of the launch.
 
About databases.dublincity.ie
databases.dublincity.ie brings together a number of databases produced by the Libraries and Archive Service. Most of the original records from which the databases are created are held by Dublin City Library & Archive, 138-144 Pearse Street, Dublin 2.
The databases featured and included in the combined search are:
Community Memory - a database of plaques and public memorials throughout the City.
Dublin Directory 1647-1708 - a database of Dubliners compiled from a variety of sources.
Ancient freemen of Dublin (1461 to 1491, and 1564 to 1774) - a database of all those on the who were entered into the Freedom of the City by the City Assembly.
Dublin City Electoral Lists 1908 to 1915 - a database of all those registered to vote in municipal elections.
Dublin City Electoral Lists 1938 to 1964 - a database of all those registered to vote in local elections. The Dublin City Electoral Lists 1937-64 have been taken down from this site.  For more information, please e-mail

[email protected]

Dublin Graveyards Directory - a database with details of all graveyards in the Dublin area.
Cemetery Burial Registers (Clontarf, Drimnagh, and Finglas) - a database of those buried in three now closed cemeteries which are under the control of Dublin City Council.
Two other databases included on the site - The Monica Roberts Collection and the most recent addition, the Index to Dublin City Council Minutes 1881-1987, are not included in the combined search and need to be searched separately.
The Database of Baptisms for Dublin Parishes, the Database of Marriages for Dublin Parishes, and the Database of Burials for Dublin Parishes, compiled by Dublin City Public Libraries and Archive and previously available on dublinheritage.ie, have been incorporated into the Irish Genealogy website and form a significant portion of the total records available on that website.
More databases will be added as they are completed.