Online fun for the little ones
Published on 27th April 2020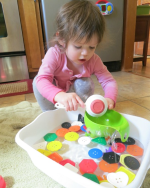 Do you have small children at home? Are you looking for free online resources to help you to educate and amuse them? Then look no further. Your Dublin City Libraries membership gives you access to several great online resources suitable for younger children including Freegal Music, TumbleBookLibrary, BorrowBox, and World Book Early Learning. Read on to explore with Grace from Cabra Library some of what we have to offer the little ones out there amongst you.
Freegal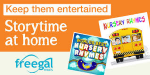 Freegal has lots of songs and music videos, and It can be used without looking at a screen if you prefer. To find out more about using Freegal with your library card, watch our very helpful video. The two songs on Freegal that we listen to the most in our house are Baby Shark and Let it Go! No surprises there! Freegal has built-in playlists you can use, or you can create your own as well. To give you some ideas, here is a selection of playlists that I created for the toddler group in Cabra Library:
Hallowe'en Playlist:
•    Adams Family
•    Ghostbusters
Christmas Playlist:
•    Merry Christmas Everyone
•    Let it Snow! Let it Snow! Let it Snow!
•    Feliz Navidad
•    Rocking Around the Christmas Tree
Valentine's Playlist:
•    You've Got a Friend in Me (From "Toy Story")
•    You'll Be in My Heart (From "Tarzan")
Monthly Playlist - January:
•    Head, Shoulders, Knees and Toes
•    Ring Around the Rosie
•    I'm a Little Teapot
Monthly playlist - February:
•    Ten Little Monkeys
•    If You're Happy and You Know It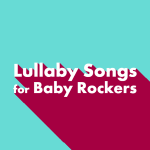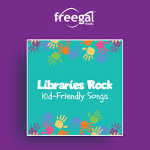 Lullaby Songs for Baby Rockers is one of the top children's playlists on Freegal. You (or Baby!) can listen to popular songs such as Seven Nation Army, Parklife, and Stuck in a Moment You Can't Get Out Of, all in lullaby format. I also recommend Libraries Rock Kid-Friendly Songs! This playlist includes hits like Can't Stop the Feeling (from "Trolls") as well as old favourites like Jack and Jill. Freegal rhymes with legal and the name is a combination of Free and Legal!
TumbleBookLibrary
Here at Dublin City Libraries, we are encouraging young readers to participate in Spring into Storytime by reading the story of the day from TumbleBookLibrary. Check out details of TumbleBook Library and how to access it. Or, if you prefer, you can choose your own story. Check out today's story on our Facebook or Twitter pages and on our blog.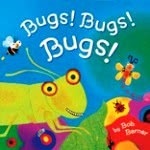 We recently enjoyed a book at home from the TumbleBookLibrary non-fiction collection called Bugs! Bugs! Bugs! It features familiar creatures such as ladybirds, ants and bees in animated form. And as well as listening to the text, you can read it on the screen. I also recommend TumbleTunes for preschoolers and toddlers. It includes songs such as Mary had a Little Lamb, The Wheels on the Bus, and Bingo, all the hits in fact! The TumbleBooks theme tune is catchy in its own right! TumbleBookLibrary also allows you to make your own playlists. 
Watch our how to video. To find TumbleTunes, click on TumbleSearch on the top right-hand side of the screen, choose the 'Search by Subject' box and type in 'tumbletune'.
Borrowbox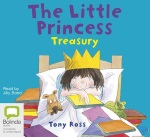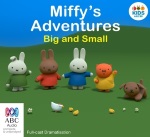 Moving on to BorrowBox, this wonderful resource provides access to eBooks and eAudiobooks for readers age three and over. We recently borrowed two eAudiobooks - The Little Princess Treasury by Tony Ross and Miffy's Adventures Big and Small by various authors.
The Little Princess Treasury contains 21 short stories, all under six minutes long! We particularly enjoyed the following two:
•    I Want My Tooth: The Little Princess had 20 teeth. One started to wobble. What happened to the tooth?!
•    I Want to Win: The Little Princess was used to winning at home in the Castle. Would it be the same when she went to school?
Miffy's Adventures Big and Small contains 10 episodes. Most of them are just over six minutes long so suitable for little ones with short attention spans! Here are just two that you're sure to enjoy:
•    Miffy and the Postcard: The postman brings Miffy a postcard. Miffy decides to send one in return. But what will she write about?!
•    Miffy and the Leaves: Miffy and Snuffy are playing fetch on an Autumn day. Miffy likes the sound of scrunching leaves. Aunt Alice has run out of red paint for her painting of leaves. Miffy has an idea that might help!
BorrowBox has plenty of eBooks for preschool children, including such popular favourites as The Gruffalo's Child by Julia Donaldson. Just to note, our eBooks are in very high demand at the moment but don't worry – if the item you want to borrow is currently on loan, just reserve it and you'll get a notification when it's available to borrow. You can borrow or reserve up to five eBooks and five eAudiobooks at a time, so there's plenty of choice.
Watch our how to video on Borrowbox.
Access eBooks/eAudiobooks on your phone, tablet or reader. Once you have installed the app, search for Dublin in the 'Library' field provided and then sign in using your library membership card number and PIN. Members of other library authorities will need to access BorrowBox using a different link.
World Book Early Learning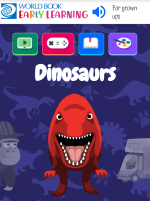 To access World Book Early Learning - click on the Early Learning icon on the top left of the page. World Book Early Learning is a learning resource designed especially for pre-schoolers and small children, and it has lots of educational videos, games, stories, and activities. If there is a dinosaur fan in your house, they may enjoy the dinosaur videos where Professor Nick tells us about the likes of Triceratops and Stegosaurus. Many preschool children learn about the lifecycle of the butterfly and know the story of The Very Hungry Caterpillar. In the Creepy-Crawlies section, you can watch as a caterpillar changes into a butterfly. In the Activities section of World Book Early Learning, there are lots of pictures to colour in online. These are great for any pre-school children who miss coming into the library to do some colouring. And we really miss all the boys and girls coming in to the library too! This activity is great fun and I'd recommend that adults also give it a try. You can even choose to draw your own picture and let your creativity truly shine!
For those too young to colour online, the Nursery Rhymes and Songs in the Stories section may be just the thing. Join in with such favourites such as Twinkle, Twinkle, Little Star and Humpty Dumpty. Wishing you and all the little ones lots of fun!