Picks of 2011, Children's and Teen
Published on 18th January 2012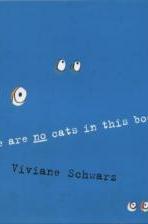 Part 3 of my three part comments on my own reading during 2011.  Non-Fiction was the first in the series with Adult Fiction second. This is my Children's and Young Adult or Teen reads.  Some great fantasy is being published in the Teen section and I do enjoy the reads.
I read a lot of books over the last year, approximately 290 of which I noted from the library.
Of all the books I read from the library some stood out, I couldn't pick a small number but I'm going to put them into themes and pick the best of that theme.  Sometimes it's hard to pick just one, the first listed is my favourite, the rest are in no particular order.  This isn't a definitive list, it's a list of books that are readable alone or are the start of a series, that I read during 2011, that stood out above the others and that I would recommend to others.
Childrens
There are no cats in this book - Viviane Schwarz - a charming picture book about cats trying to escape the book.
Young Adult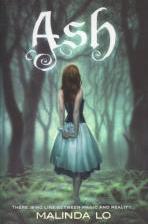 - a variation on Cinderella that surprised me and that I did really like.  Ash is a well-rounded character and her choices aren't obvious.
Ingo - Helen Dunmore - what if your family was descended from the merfolk and what if you got a chance to go visit the sea, which world would you stay with? Excellent read
Impossible - Nancy Werlin - complicated re-telling of a fairy story that requires the heroes to research the stories to save themselves
Being - Kevin Brooks - a boy discovers what he thinks he knows about himself isn't the truth, an interesting exploration about life and living.
Foundling - D M Cornish - half of the book is taken up with an encyclopedia about the world, the rest is an interesting start to a series with an orphan boy trying to find out his role.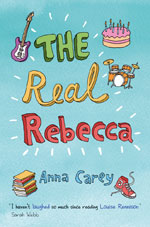 The Real Rebecca - Anna Carey - a girl tries to define herself when faced with a badly drawn version in her mother's fiction.
If I stay - Gayle Forman - a girl lies close to death and has to make the choice between life and death. Touching and very readable.
Dragonfly Pool - Eva Ibbotson - a lovely story about an eccentric boarding school and war in Europe.
Re-Reads
Ordinary Princess - M M Kaye - this was a childhood favourite and illustrated by the author. A look at what would happen if a princess was gifted with being ordinary. A lovely story.