Picture Book Wins 2015 Waterstones Children's Book Prize
Published on 27th March 2015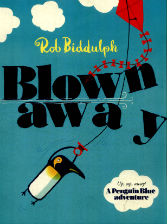 Meet Penguin Blue! Meet 'Blown Away', the 11th winner of the Waterstones Children's Book Prize and the debut work of Rob Biddulph! 
It's a windy day, and Penguin Blue has a brand new kite - but where's he going on this maiden flight? In this fun and enjoyable picture book written and illustrated by Rob Biddulph, Penguin Blue and his friends go on a gloriously illustrated adventure full of good ideas, homesickness and the perils of kites. 
The Waterstones Children's Book Prize has three categories, from which the overall winner is selected. Biddulph's 'Blown Away' had won the Best Illustrated Book category; other category winners were: Sally Green, winner of the best book for teenagers with 'Half Bad', and Robin Stevens, winner of best young fiction with 'Murder Most Unladylike'.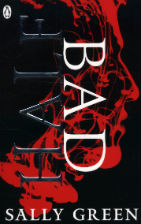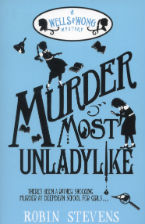 'Half Bad' is the first part of a fantasy trilogy set among a society of warring Black and White Witches. The second in the trilogy has just been published. 'Murder Most Unladylike' is the first in a  series of boarding school mysteries, featuring schoolgirls Daisy Wells and Holly Wong of Deepdean School for Girls.
First awarded in 2005, the Waterstones Children's Book Prize is an annual award given to a work of children's literature published during the previous year.  The purpose of the prize is to uncover new and emerging talent and is therefore open only to authors who have published less than three books. In 2012 the prize was divided into categories, they being for Best Illustrated Book, Best Younger Fiction, and Best Book for Teenagers.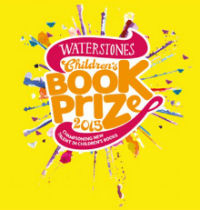 The 2014 overall winner was Katherine Rundell's 'Rooftoppers', a book about about a young girl's race to find her missing mother over the rooftops of Victorian Paris.
What the Press have to say:
Rob Biddulph wins Waterstones ​children's book prize 2015 with debut Blown Away (The Guardian)
Picture book wins 2015 Waterstones Children's Book Prize (The Telegraph)