Raheny Library is looking fab at 50
Published on 12th September 2022
Following some recent 'tweakments' one of Dublin City's most popular suburban libraries is ready for a close-up as we celebrate 50 years of service to the people of Raheny.
Dublin City's second busiest library opened its doors in 1972. It was the second of a series of branch libraries built by Dublin Corporation in the 1970s, preceded by Dolphin's Barn and followed by Ballymun.  These libraries were a departure in design, with separate, dedicated children's libraries, and a strong focus on light and space. Contemporary mid-century furniture, natural finishes and an abundance of windows brought a shot of light and modernism to the Dublin suburbs of the time. 
To mark this important milestone in the history of Raheny we threw a party! 
On Saturday 10th September, Raheny library users old and new came along and celebrate this Raheny institution. Cllr Donna Cooney, representing the Lord Mayor opened proceedings. Entertainment was provided by traditional musicians Comhaltas Craobh and Seán Treacy.
Children's entertainment was provided by Sarah Sparkles and her puppet friends with songs, rhymes and balloon modelling.
Here's to many more years of community library service at Raheny.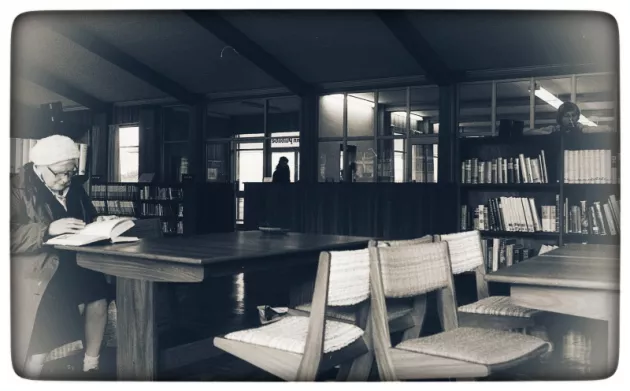 Built at a cost of £65,000 and with a stock of some 25,000 volumes, the library soon established itself as a much loved hub of activity in Raheny village.  The library has been the location for some exciting events over the years.  The library scenes of the much loved movie 'The Snapper' (1993) were filmed in Raheny, with cameos from the staff at the time. Following the opening of the Central library in 1986, Raheny was the first of Dublin City's suburban branches to move to automation, with barcoded tickets and a computerised catalogue – the future had arrived!
Nowadays things have moved on even more, with self-service, online events, a raft of eResources and access to free WiFi an integral part of the service the library offers to users today. And there is more to come. In the coming months Raheny will become the second branch in our network to offer My Open Library. This service allows users who register, to access the branch from 8 am to 10 pm, 365 days a year. The initiative will be in addition to existing staffed hours.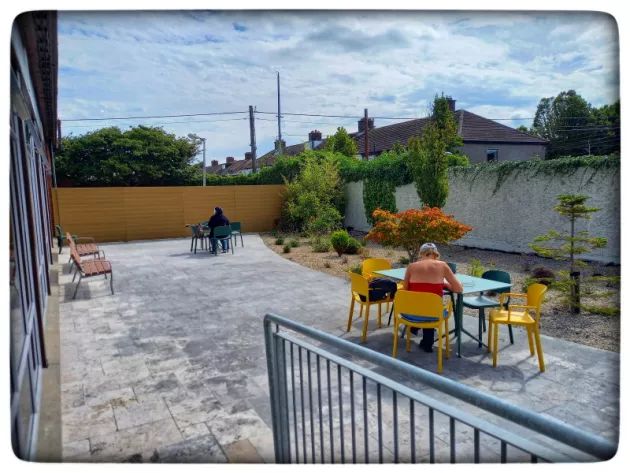 But books are still at the heart of what Raheny library does.  Today the library has a stock of 87,000 books, DVDs, magazines and much more for patrons to choose from, as well as a whole world of online resources and courses. In recent years a beautiful community garden was opened, making the library a very popular spot in the recent heatwave.