Recommended reads if the world is making you anxious
Published on 15th June 2020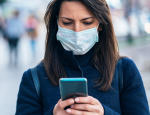 Is the modern world doing our heads in? Here are some books that may throw some light on the subject and give us food for thought and some laughs along the way. How do we stay human in a technological world? and other questions are treated with wit, tenderness, and honesty.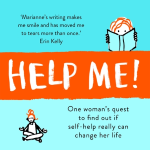 Marianne Power was stuck in a rut. Then one day she wondered: could self-help books help her find the elusive perfect life? She decided to test one book a month for a year, following their advice to the letter. What would happen if she followed the 7 Habits of Highly Effective People? Really felt The Power of Now? Could she unearth The Secret to making her dreams come true? What begins as a clever experiment becomes an achingly poignant story. Because self-help can change your life – but not necessarily for the better. Help Me! is an irresistibly funny and incredibly moving book about a wild and ultimately redemptive journey that will resonate with anyone who's ever dreamed of finding happiness. Perfect for readers who enjoyed Everything I know About Love by Dolly Alderton, Mad Girl by Bryony Gordon and Reasons to Stay Alive by Matt Haig.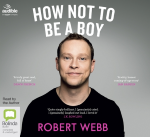 Rules for Being a Man: Don't cry. Love sport. Play rough. Drink beer. Don't talk about feelings. But Robert Webb has been wondering for some time now: are those rules actually any use? To anyone? Looking back over his life, from schoolboy crushes (on girls and boys) to discovering the power of making people laugh (in the Cambridge Footlights with David Mitchell), and from losing his beloved mother to becoming a husband and father, Robert Webb considers the absurd expectations boys and men have thrust upon them at every stage of life. Hilarious and heartbreaking, How Not to Be a Boy explores the relationships that made Robert who he is as a man, the lessons we learn as sons and daughters and the understanding that sometimes you aren't the Luke Skywalker of your life – you're actually Darth Vader.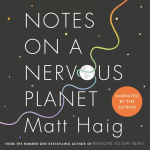 The world is messing with our minds. Rates of stress and anxiety are rising. A fast, nervous planet is creating fast and nervous lives. We are more connected, yet feel more alone. And we are encouraged to worry about everything from world politics to our body mass index. How can we stay sane on a planet that makes us mad? How do we stay human in a technological world? How do we feel happy when we are encouraged to be anxious? After experiencing years of anxiety and panic attacks, these questions became urgent matters of life and death for Matt Haig. And he began to look for the link between what he felt and the world around him. Notes on a Nervous Planet is a personal and vital look at how to feel happy, human and whole in the 21st century.
Access eBooks/eAudiobooks on your phone, tablet or reader. Once you have installed the app, search for Dublin in the 'Library' field provided and then sign in using your library membership card number and PIN. Watch our how to video on Borrowbox. Members of other library authorities will need to log in using a different link.