Rocketman! Favourite movies for teens
Published on 20th February 2020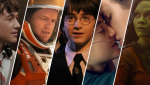 The second blog post written by Transition Year student, Aisling, on recent work experience in Pearse Street Library,  all about her favourite films this time.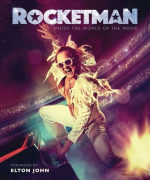 Starting off with arguably one of my favourite movies from 2019 - Elton John's biopic, Rocketman! With arguably one of the best performances I've ever seen by Taron Egerton as the Pinball Wizard himself, Rocketman led me through a rollercoaster of emotions I never expected to take as we peer into the life of Reginald Dwight, now known as Elton John. I can concede that the cast album is nothing short as amazing as the film itself - it's on constant loop on my Spotify! It's definitely a film I'd recommend, though keep in mind it's for 16 year olds and up!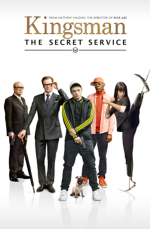 Yet another film that see's Taron Egerton as the lead, we next have Kingsman:The Secret Service, which is the first of the two films. The story is a perfect blend of 'gentleman spies', British comedy and Iggy Azalea references to keep you wanting more. One of the very best things I can note about this film is how its fight scenes are filmed. I can't help but let my jaw drop each time the Church Scene is shown!  Kingsman tells the story of Eggsy Unwin, a young man who grew up in a dangerous part of England with his mum, baby stepsister and frankly horrible stepfather. He soon meets up with Harry Hart, better known through his codename of "Galahad" through yet another amazingly filmed battle scene, and eventually Eggsy finds out his father used to be part of the Secret Service of gentleman spies, and begins his journey to become one of them, despite being your stereotypical 'chav'.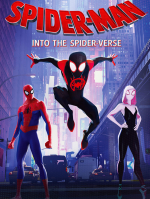 I can't go through this list without mentioning the most iconic of animated films I've ever seen, Spider-Man: Into The Spider-Verse! Definitely my favourite film of 2018, Into The Spider-Verse completely changed my view on animated movies with its stylised 3-D look to its special effects, story, and spectacular soundtrack. This film tells the story of Miles Morales, a Afro-Latino fourteen year old boy who finds himself holding up his universe's Spider-Man's task of saving the multiverse. And let me tell you, there are plenty of Spider-Men to go around. My one and only love will always be Gwen Stacy, however. This film is definitely something I'd recommend if you're interested in animation but want a more mature story.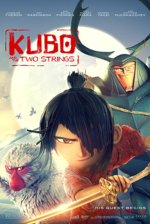 With its jaw-dropping stop-motion animation and beautiful story, I'm surprised no one has talked much about Kubo and the Two Strings. Kubo and the Two Strings tells the story of Kubo, a young boy, along with Monkey and Beetle (yes, that is their names), trying to find and wear his father's legendary suit of armour in order to defeat an evil spirit. The movie also includes a chilling, more Eastern cover of The Beatles' While My Guitar Gently Weeps by Regina Spektor. I can't say much about the film due to spoilers, but I can say for certain that it was beautiful and stunning throughout. Alas, it's probably one of the last feature length films the company, LAIKA Studios, will create due to low budgets.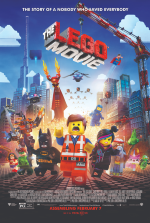 Now, call me childish, but you have to admit that The Lego Movie is actually the peak of film. I could go on and say that this film is a masterpiece, but I can already see you rolling your eyes from beyond the screen. Don't you think I can't. With it's stylised CGI animation (yes! No stop-motion, minus the credits,) The Lego Movie told a timeless story behind a story through it's fantasy world of Emmet, an ordinary individual prophesied to be the Special, and is entrusted with a huge responsibility of saving the Lego world from the cruel ways of Lord Business. And honestly? This movie is too quotable for its own good. I can't count how many times in 2015 I found myself randomly yelling "SPACESHIP!" at the top of my lungs.