Published on 31st October 2013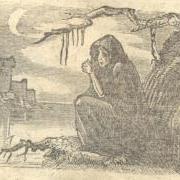 Today is Hallowe'en, and for many that means a time to scare and be scared! So below we have some scary reads to suggest to you that hopefully will not mean sleepless nights!
Hallowe'en is sometimes thought of an American feast, with its trick-or-treating, pumpkins, fancy dress parties and scary movies, but long before this – indeed, as far back as Celtic times - our ancestors celebrated Samhain, the beginning of the dark time of the year. In that regard, our Ghost Town Image Gallery showcases the Irish, and specifically Dublin, traditions of past times, with more than a nod to the celebrated Gothic writers and the haunted places of the city. It introduces viewers to such supernatural characters as the evil Dolocher and the murderess Darkey Kelly and also to gentler spirits such as that of Archbishop Marsh.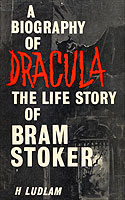 As our blog writer Pop Zeus says in his October 2011 post The Season of the Witch, Hallowe'en seems to be as good as time as any to seek out the Gothic material in your local library. One library that has a particularly good Gothic section is Marino Library, and with good reason: Bram Stoker, author of Dracula, was born on 8 November 1847 just up the road from the library at 15 Marino Crescent on the northside of Dublin! You might also be interested to know that the Leslie Shepard Bram Stoker Collection is housed in the Dublin City Library & Archive in Pearse Street. This valuable donation of books by and about Bram Stoker, gathered over a lifetime of interest by the late Leslie Shepard, is a treasure-trove for researchers and enthusiasts. 
Pop has some Halloween-appropriate reading suggestions for you in his The Season of the Witch post, so do check it out.  To that we might suggest some other scary reads, some for our younger readers but some for the less faint-hearted amongst you adults.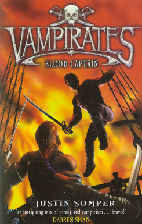 For our younger readers there is 'Blood Captain' by Justin Somper, a tale of pirates and vampirates. Then there is 'Cirque du Freak' the first book of The Saga of Darren Shan series about a boy who has become involved in the world of vampires by the ever popular Irish author, Darren Shan. 'Switched' by Sienna Mercer is the first in the My Sister the Vampire series and should have a particular appeal to girls. In this story new friends Olivia and Ivy discover a huge secret about themselves. If looking for a DVD for the younger members of the family, 'The Little Vampire' based on the novels by Angela Sommer-Bodenburg might just be the thing.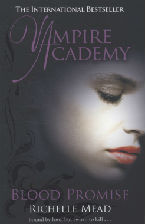 For our teen readers there is 'Blood Promise' by Richelle Mead, the fourth book in the bestselling Vampire Academy series. There is also a film based on the first book in the series, Vampire Academy. And of course there are the Twilight saga books and films by Stephenie Meyer telling the tale of Bella and her relationship with Edward, a vampire.
Our adult readers might like to try 'Interview with the Vampire' a debut gothic horror and vampire novel by American author Anne Rice. Some of you may be familiar with the film version released in 1994 starring Brad Pitt and Tom Cruise. 'The Lady is a Vamp' (#17 in the Argeneau series!) by Lynsay Sands is the story of a mortal man on a mission and the Vamp who is his only hope. 'Let the Right One In' by Sweden's John Ajvide Lindqvist is the story of a 12-year old boy in Stockholm who befriends a girl, only to discover that she is a 200-year old vampire frozen in childhood and condemned to live on a diet of fresh blood. This book was made into a very successful film in 2008.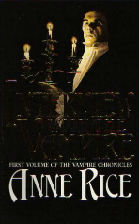 Here are some more scary book suggestions for adult readers, some classics, some modern:
Sleep well!