Sidney Chambers and the Persistence of Love
Published on 15th May 2020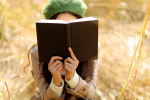 As the pandemic mandated lock-down largely continues, albeit with some welcome easing on the horizon, there are still some wonderful opportunities for a little gentle escapism with a huge array of eBooks and eAudiobooks available with Dublin City Libraries using Borrowbox. Please note that you will need your Dublin City library card number and PIN and also to download the BorrowBox app.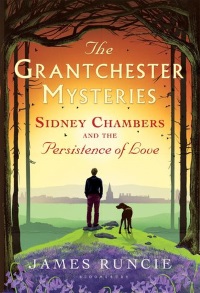 'Sidney Chambers and the persistence of love' is the sixth installment in the popular 'Grantchester' mystery series by James Runcie which began in 2012 with the publication of 'Sidney Chambers and the Shadow of Death'. It hews fairly closely to the formula of the traditional British 'cosy' genre (a sub-genre of crime writing in which the reader is largely spared direct exposure to the murder or gore; boasts an amateur sleuth and an attractive bucolic setting). It opens in 1971 when Archdeacon Sidney Chambers, his seven year old daughter, Anna and elderly labrador, Byron, literally stumble on the corpse of a bohemian folk singer who, mysteriously, is carrying a basket laden with an array of highly poisonous flowers and herbs. Struggling to juggle the impact this discovery might have on young Anna, Sidney investigates and encounters a world filled with obsession, home made drugs, free love and yet more death.
One of the most attractive features of Runcie's writing is the multiple overlapping plots and developments that never feel forced or artificially truncated which he dips in and out of throughout his work and it is not just murder which our protagonist must face but an array of more mundane challenges, also. From a frighteningly efficient and disruptive, new parish secretary, to an auction art attribution mystery, or the mishandling of the church collection or even simply the little travails of finding a suitable wedding anniversary gift for his wife. Runcie slips back and forth, effortlessly, between them with a genuine lightness of touch and excellent pacing Somewhat unusually for a cosy mystery, there is a sexual assault sub-plot but this is handled sensitively and while it does not shy away from the emotional suffering and horror of the event, the reader is, thankfully, spared some of the more harrowing details of the attack.
Runcie also has a truly sublime turn of phrase. At several stages throughout, I actually had to pause and go back simply to re-read a line or paragraph that was particularly striking or attractive (something of a rarity when i am reading crime fiction) and his deceptively simple use of language lends a fluidity and ease to his writing so that immersion is readily facilitated making this a genuine pleasure to read. I was most pleasantly surprised to pause reading at one point and discover that far more time had passed than I imagined.
One of the joys of this series of works is that Chambers comes across as a genuinely human character. This is not a flashy, cold Poirot or Holmes that astounds us with superhuman cognition or pyrotechnic intellectual gymnastics but a normal, flawed man with all of the limitations and foibles that this entails. From forgetting his wedding anniversary, to worrying about the upbringing of his child, to dealing with awkward work colleagues or regretting  flashes of jealousy he is believable both as a religious and father and husband but yet maintains an innate decency, compassion and humanity as he tackles matters both criminal and theological, alike.
It should be noted that there are recurring characters from previous installments and this is the sixth installment in the series; while I do not feel there is an impediment to jumping in in, some readers may prefer to go through the works in order to derive maximum enjoyment of them. Happily, all five of the previous volumes are also available via Borrowbox.
Access eBooks/eAudiobooks on your phone, tablet or reader. Once you have installed the app, search for Dublin in the 'Library' field provided and then sign in using your library membership card number and PIN. Watch our how to video on Borrowbox. Members of other library authorities will need to log in using a different link.