Published on 7th November 2012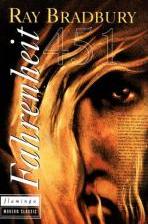 Question. What does Asteroid 9766, a crater on the moon and the site of the landing of Curiosity, the Mars Rover have in common?
Answer. They are all named after Ray Bradbury.  
Asteroid Bradbury 9766, discovered on the 24th February, 1992 and named after the acclaimed author.
The Dandelion Crater on the moon (from Bradbury's  novel 'Dandelion Wine').
Bradbury Landing, where Curiosity landed on 22nd August 2012 – Bradbury's birthdate.
As we launch Science Week in Dublin City Public Libraries with a full programme of events, workshops and talks for children and adults, it is fitting to consider the links between the fact and the fiction of science.
Writers such as H.G. Wells, Jules Verne and others were writing what we would recognise as Science Fiction in the late 19th century, but SF as we know it hugely popular in the early 20th century mainly through American pulp magazines like Amazing Stories and Weird Tales. Not considered a proper literary genre, when writers like Aldous Huxley and George Orwell produced their dystopian novels in the '30s and '40s they paved the way for the giants of the genre like Bradbury, Issac Asimov and Arthur C. Clarke, and proved that genre fiction could be just as profound as other literature.
Bradbury was part of a newer group of writers, less interested in presenting possible future scientific and technical developments than exploring a more spiritual and philosophical future view. His novel 'Fahrenheit 451' (the temperature at which paper burns) strikes horror in readers everywhere as 'firemen' are sent not to put out fires but to burn books and arrest those who seek to protect them. Published in 1953 and considered by the author to be a story about the conflict between television and literature, it was also interpreted as a commentary on government censorship and the suppression of knowledge.
An inspiration to many of the people involved in the American Space programme, the honour of having the Mars Rover's landing site named after him is most apt for the author of The Martian Chronicles. He died in June this year at the age of 91 and NASA acknowledged his contribution to the space programme and has released a video of Bradbury reading his poem "If Only We Had Taller Been" at a symposium just before the Mariner 9 Orbiter reached Mars in 1971.