Published on 8th May 2012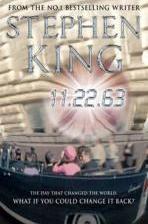 Recent winner in the mystery/thriller category of the Los Angeles Times Book Prizes for his novel '11.22.63', Stephen King is a name so well known that little introduction is needed; think The Shining, Carrie, It, Misery, Christine, Pet Sematary, Salem's Lot, Insomnia, to name just a few. I think it interesting that he has won this award insofar as I have seen it said that in the past critics have not viewed him as a serious writer. But whatever the views of the critics past or present, such a view if it is held has never detracted from his popularity with the reader.
As an aside, also nominated in this category was Irish author Eoin Colfer for his book, 'Plugged', and the subject of a previous post here on our blog.
'11.22.63' is the story of a time traveller from 2011, a young teacher from Lisbon Falls, Maine, who gets the chance to prevent the assassination of John F. Kennedy by Lee Harvey Oswald.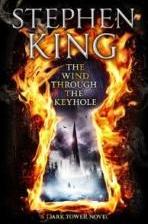 Author of more than fifty titles, King may be best known as a horror writer, but several of his writings cross over into other genres such as fantasy, western and suspense. Case in point would be 'The Dark Tower' series, volume eight ('The Dark Tower: The Wind Through the Keyhole') of which has just been published (April 2012), and which I know is on its way to several of our branches (just not showing in the catalogue quite yet). 
Of course many of his stories have been turned to film, and if I should mention one it would have to be a favourite film of so many, including myself, namely 'The Shawshank Redemption', which in fact is an adaptation of King's novella 'Rita Hayworth and Shawshank Redemption', which is in his collection 'Different Seasons'.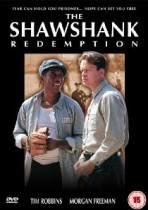 King has also written under the pen name Richard Bachman, supposedly so that he could write more than one book per year, a limit imposed in order to avoid market saturation. He wrote eight books under this name, the last being 'Blaze' in 2007. 
Given that I have introduced King here as a recent award winner, let me add that he has also been a winner of the Bram Stoker Award from the Horror Writers' Association! 
Visit the Stephen King Official Website.