Published on 5th July 2011

Going on Summer Holidays? Why not save yourself some spending money and pick up some travel guides at your local library. We have a wide range of up to date travel guides e.g. Lonely Planet Guides, Rough Guides and Timeout travel guides, as well as lots of info on places to go and things to see.
With Basic info such as how to get to and from the airport plus maps of the areas and recommended activities, accommodation etc. that will suit all the family, these guides are a must have for all you holiday makers looking to make the most of your stay.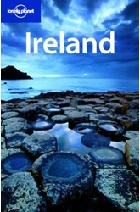 If it's a staycation your after, we also have lots of books and guides on Ireland which will cater for your needs. The Bridgestone guides are a great place to start. The Bridgestone 100 Best Places to Stay in Ireland guide offers a great range of places to stay in over twenty counties which includes Northern Ireland. The Bridgestone 100 Best Restaurants in Ireland guide is a good one for all you foodies out there! Whether you want to splash out or just have a quick bite this guide has them all and a rough estimate of the prices you will have to pay. You could also check out the Lonely Planet guide to Ireland.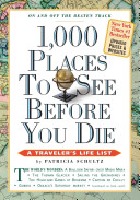 If you are still undecided as to where to go on your holidays why not have a look at some of these books for ideas. The Lonely Planet guides offers travellers advice on the best trends, destinations, journeys and experiences1. Readers can choose from lists of the top ten countries, the top ten regions and the top ten cities to visit in the world. We also have a book titled 1000 Places to See Before You Die. This book, described as a traveller's life list, offers destinations from all over the world to choose from, reasons why to visit and also basic information such as addresses, useful telephone numbers etc...
Where ever it is you decide to go, go to our online catalogue and reserve your travel guide now!