Swedish Crime is on the Climb! (Part One)
Published on 24th May 2011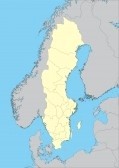 Swedish crime writing has always had a good reputation, and its popularity is greater now than ever, largely because of the movie and TV spin-offs which have served to highlight two writers in particular, namely Henning Mankell and Stieg Larsson. There are several others, but I will write a second post soon where I will focus on those other fabulous writers. There is just too much material for one post! So in this post I am going to concentrate on the two biggies, introducing you (as if I need to) to the books that give us those now famous characters, Liz Salander and Kurt Wallander.
Henning Mankell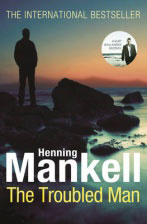 Henning Mankell is of course the undisputed giant of Swedish crime writing (though not exclusively a crime writer), and his Wallander series has over the past couple of years hit the TV screens big time, courtesy mainly of BBC 4. If you haven't seen them, where have you been??
The main character in Mankell's crime novels, Inspector Kurt Wallander, lives and works in Ystad in southern Sweden where he solves crimes with his team of detectives. His daughter Linda follows him into the police force and her uneasy relationship with her dad, and the fact that she works with him on some of the cases, makes for added interest. Central to the series also is Swedish society, and I for one love to see a society and culture portrayed and commented upon through the characters and storyline by native writers in particular. Kurt is a bit of a loner, separated from his wife, with a dad who disapproves of his career choice, and he likes his drink a bit while listening to classical music. Kurt is a troubled man, his years dealing with crimes having taken its toll on him. Mankell is a wonderful storyteller and his writing is faultless.
There are eleven titles in the Wallander series, and whereas there is some difference in the publishing (in English) order and the chronological order (events timeline), best maybe to take them in the following order: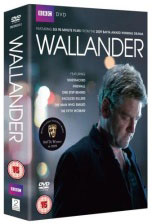 The Pyramid is a series of short stories, while Before the Frost in fact features his daughter Linda in the lead role. The Troubled Man I have just finished, and it definitely seems to be the last in the series. More the pity. I might now just have to start reading from the start again!
In terms of Wallander on TV, there were three separate series done, two by Swedish TV and one by the BBC. The first Swedish series stars Rolf Lassgård, while the second stars Krister Henriksson: whereas all the Lassgård episodes are based on the books, most of the Henriksson ones were written for TV. The BBC series stars Kenneth Branagh and consists of six episodes. All three play the character differently, which makes for interesting comparisons if you are a Wallander aficionado. I have to say I loved in particular the Swedish series, I had a little difficulty with the strong English accents in the Swedish countryside in the British production. Though I would watch them again, that be said! Check out the availability of the BBC versions starring Branagh in our online catalogue (yes, you can borrow!).
Stieg Larsson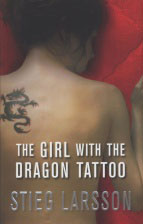 Stieg Larsson is a more recent phenomenon, and that word best describes the impact he has had on the world literary crime scene. And he has achieved these heady heights on the strength of just three novels, as he died at the young age of 50 before he could write any more (though rumours of an incomplete fourth are very strong!). I understand 10 novels were originally planned.
The three novels comprise the Millennium trilogy and were published after his death, so he never got to witness the success of his writings. It is important to read them in order; thus, The Girl with the Dragon Tattoo first, then The Girl Who Played with Fire, and finally The Girl Who Kicked the Hornets' Nest. The actual Swedish title of the first translates as Men Who Hate Women, but the title was changed for some reason unknown to me for the English-language market. The two main characters in the stories are Lisbeth Salander and Mikael Blomkvist; she a troubled, intelligent young woman who has suffered terribly at the hands of man and institutions, and who is also a wiz with computers; he an investigative journalist with his own magazine. Whereas the first story is quite self-contained, the following two build on it and lead us more into the background and events that have been central to Liz's life.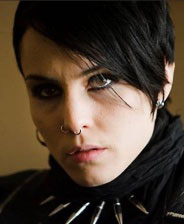 These three books are really great reads with excellent story lines, and it is no wonder they have all made it to the big screen courtesy, I am happy to say, of the Swedish film industry. But there is also an American remake already in the works, so if your thing is not sub-titled films, then you will have to wait. But the Swedish films are excellent I have to say, and now too you have reason to brush up on your Swedish!
...and next
Whereas these two writers are the best known and most widely read Swedish crime writers, there are several other Swedish writers I have found to be fabulous and I am dying to introduce you to them. But that is for another day, but soon hopefully!
Enjoy reading, and enjoy your local library!
Read also: Swedish Crime is on the Climb! (Part Two) and (Part Three).