The Testament of Jessie Lamb Wins Science Fiction Award
Published on 4th May 2012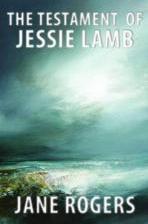 British novelist Jane Rogers has won the UK's top science fiction prize, the Arthur C Clarke Award, for her novel 'The Testament of Jessie Lamb'. Rogers has been a prize winner before, but this is her first venture into science fiction. The book was also on the longlist for the Man Booker Prize last year.
'The Testament of Jessie Lamb' is the story of a 16-year old girl who wants to save humanity after an act of biological terrorism releases a deadly virus which only affects pregnant women. It would seem that the book is  somewhat of a surprise but popular winner.
This is Jane Rogers's eight novel. Her novel 'The Voyage Home' was on the longlist for the International IMPAC Dublin Literary Award in 2006. This Award is administered by Dublin City Public Libraries.  "The Voyage Home is a story of love and loss, of power and its abuse, and of family and faith." (Award site).
Her novel 'Promised Lands' won the Writers' Guild Best Novel Award in 1996.