Thicke'ing' all the right boxes but leaving 5 Marooned
Published on 19th August 2014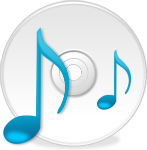 This Post was submitted by Guest Blogger Amy Connolly.
I saw Maroon 5 perform in the o2 in late January of this year. I had waited a long time to see them as they were initially supposed to be in Dublin June 2013, but postponed their dates by nearly half a year! As their new date did approach I was pleased to see that Robin Thicke was their support act! In fact, I think, as the date got closer, I was more looking forward to Robin Thicke than Maroon 5.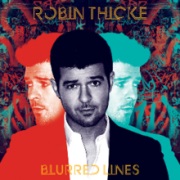 Robin Thicke's performance on the night was fantastic. Everyone there seemed to enjoy it. He made use of every inch of the stage strutting his stuff. His songs were fun and light with bags of swagger. I would definitely get a ticket to see him again. If you would like to hear his album 'Blurred Lines' check out the deluxe edition available at the Music Library. His performance of his chart-topping hit 'Blurred Lines' on the night was fantastic. It was bouncy, fun and had everyone moving to the beat. Thicke is an all round entertainer; he can sing, he can dance and most importantly he can draw every single member of his audience in to enjoying every moment he's on stage.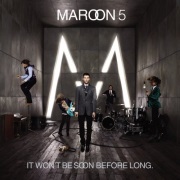 Maroon 5 flawlessly executed their night's set list; the tunes were energetic and had everyone dancing. They were so good that it was like listening to them on CD or the radio. If you would like to hear their albums then take a look at what's available at the Music Library, you won't be disappointed. There was energy in their performance on the night but it lacked something. It was enjoyable but not inspiring. But, as I have already said there were no errors or mistakes detectable in their work, it was technically perfect, but that might be what was wrong – it lacked heart.
Unfortunately having waited so long to see them live I was disappointed by a couple of things on the night:
Firstly, there was virtually no crowd interaction between front man Adam Levine and fans. It was as if he just wanted to get through the night, do his songs and head off home. I do understand it can be difficult for artists to be "on" all the time but when thousands of people have paid for their tickets I think you should at least pretend to like where you are for a couple of hours.
Secondly, wherever you are, no matter what, surely everyone knows you should never toe away a flag thrown on stage for you from your loving fans, pushing it off the stage on to the floor. Part of me wonders did Mr Levine know that it was actually the flag of Ireland and therefore was ignorant of why it had being thrown onto stage for him. This would explain another mystery - part of the act involved a large screen at the back of the stage displaying a Union Jack and shots of London and other places in the UK. Perhaps all Adam Levine is guilty of is not being good at geography. Let's hope so.
Despite these two aforementioned criticisms a great night was had. I think Maroon 5 did make up for leaving fans waiting so long to see them after cancelling their show scheduled originally for the previous summer, however, it was not by an unbelievably inspiring or awesome performance, which never materialised on the night, but rather the inclusion of the 'Blurred Lines' hit maker as their support act. All was forgiven from the moment Robin Thicke took to the o2 arena stage and it was clear on the night that the entertaining Robin Thicke overshadowed an under-performing Maroon 5.