Published on 12th February 2013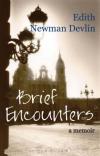 Spring is on the way! Time to shake off the winter blues and plan a holiday, as it's one of the nicest times of year to travel. While travel guides are great for practical advice on where to stay, what to eat, and what jabs you need, travel writing brings a much more personal and human view of countries and cities. The best ones  are great for bringing to life places you might not have considered visiting, and  make you want to pack up and head off straightaway.
 Brief encounters by Edith Newman Devlin, a Dublin-born lecturer on world literature at Queen's University Belfast, regularly organised literary-themed tours for her students to the most far-flung and unlikely places: Nepal, Syria, pre-glasnost Russia. We take travelling to these places so much for granted now that we forget how exotic and adventurous these destinations were, in the 60s, 70s, and 80s. This book goes a long way towards bringing that feeling back!

A handful of honey by Annie Hawes is her account of travelling round Morocco and Algeria. She describes the people and culture of North Africa in a really affectionate and intelligent way, and especially so on the subject of the daily lives of Islamic women. Hawes is a nomad by nature, and has the gift of being accepted readily wherever she goes, making for interesting characters and stories.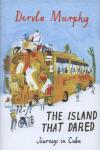 Renowned Irish travel writer Dervla Murphy  visited Cuba when she was in her 70s, along with her daughter and grandchildren. The result is The island that Dared.  Written in Murphy's usual forthright style, it's a balanced, insightful, and affectionate look at a tough and resourceful people who defied the giant on their doorstep.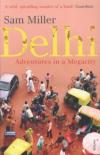 Delhi: adventures in a megacity. Writer and reporter Sam Miller takes a walking journey around one of the most overwhelming cities on earth, moving in a slow spiral from the centre to the outer edges, and meeting  a bewildering array of people along the way. As Miller points out, this is a city of around 17million people, and the bulk of their lives are lived outdoors, making this book a rich reading experience.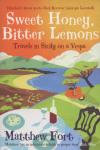 Sweet Honey, Bitter Lemons is Matthew Fort's story of travelling around Sicily on a Vespa. It's a food-based journey, as you'd expect from Fort, a long-standing food writer, and mixes tasty-sounding recipes with descriptions of the island and people. It includes a visit to the town of Corleone, and looks at the locals' attitudes towards the island's Mafia culture.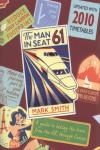 The Man in Seat 61 by Mark Smith is a travel guide, but with a difference. It tells you how best to get around by rail rather than plane, thereby reducing your carbon footprint and putting some old-fashioned glamour and excitement back into travelling. It concentrates on Europe, but also looks as far afield as Morocco, Syria, and Japan, so you can plan a weekend trip to Rome or a proper old-fashioned Orient-Express style trip to Istanbul. Smith is experienced, informative, and is a huge advocate for making the journey part of the holiday.