Three Irish Authors on 2018 Man Booker Longlist!
Published on 24th July 2018

Thirteen may be considered unlucky for some, but not to the thirteen on the Man Booker Prize longlist which includes three Irish authors this year. Donal Ryan's "From a Low and Quiet Sea" is his second nomination for the prize after "Spinning Heart" in 2013. Anna Burns and Sally Rooney both receive their first nominations for "Milkman" and "Normal People" respectively.
Belfast born Anna Burns was shortlisted for the Orange Prize, now the Women's Prize for Fiction, in 2001 for her debut; "No Bones". Sally Rooney, at 27, is the joint youngest author to be nominated this year. She can add that to an already impressive resume that includes being the 2017 Sunday Times Young Writer of the Year.  
Upon ditching the requirement of the author to be either from the U.K. or the Commonwealth  two years ago, the two most recent winners of the prestigious accolade have both been from the U.S. Ireland can hold its head high to have the same number of nominations as the U.S. this year. There is only one previous winner nominated this year, Michael Ondaatje, whose book "The English Patient" was crowned the best Man Booker Prize winner of the last 50 years. This year he is nominated for his captivating novel "Warlight", set in post Blitz London in 1945. In a departure for the prize, this year sees a graphic novel, "Sabrina" by Nick Drnaso, nominated for the first time. Judges are quoted as being blown away by Drnaso's "oblique, subtle and minimal" style in a work that explores the chilling effect of 24-hour news after a girl has disappeared.
Farouk's country has been torn apart by war. Lampy's heart has been laid waste by Chloe. John's past torments him as he nears his end. From a Low and Quiet Sea centres around the refugee, the dreamer and the penitent. From war-torn Syria to small-town Ireland, three men, scarred by all they have loved and lost, are searching for some version of home. Each is drawn towards a powerful reckoning, one that will bring them together in the most unexpected of ways.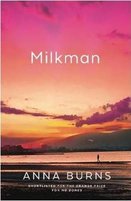 In this unnamed city, to be interesting is dangerous. Middle sister, our protagonist, is busy attempting to keep her mother from discovering her maybe-boyfriend and to keep everyone in the dark about her encounter with the Milkman. But when first brother-in-law sniffs out her struggle, and rumours start to swell, middle sister becomes 'interesting'. The last thing she ever wanted to be. To be interesting is to be noticed and to be noticed is dangerous. "Milkman" is a tale of gossip and hearsay, silence and deliberate deafness. It is the story of inaction with enormous consequences.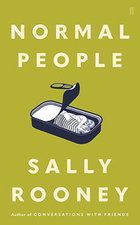 Connell and Marianne both grow up in the same town in rural Ireland. The similarities end there; they are from very different worlds. But they both get places to study at university in Dublin, and a connection that has grown between them despite the social tangle of school lasts long into the following years. Sally Rooney's second novel is a deeply political novel, just as it's also a novel about love. It's about how difficult it is to speak to what you feel and how difficult it is to change. It's wry and seductive; perceptive and bold. Normal People will make you cry and you will know yourself through it.
As a nation that has the most Nobel Laureates per capita in the world, Ireland has always punched far above her weight in the literary world. Donal Ryan, Anna Burns and Sally Rooney continue the hallowed Irish tradition of captivating their readers with their touching and unflinchingly human stories. We wish them the very best of luck and hopefully one of them will be the fifth Irish Man Booker Prize winner.
The Man Booker Prize Longlist:
Press on the Man Booker:
Three Irish Authors nominated for Man Booker Prize 2018 (Irish Times)
First Graphic Novel nominated for Man Booker Prize 2018 (The Guardian)
About the Man Booker:
The Man Booker Prize is one of the world's most famous literary prizes for contemporary fiction. From 2014 eligibility for The Man Booker Prize was extended to include novels originally written in English and published in the UK, regardless of the nationality of their author.  Previously it was only awarded to the best novel of the year written by a citizen of the Commonwealth or the Republic of Ireland.