Travel in the Time of Lockdown
Published on 4th May 2020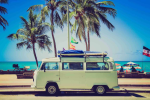 So here we all are, at home during the COVID-19 lockdown (except for our wonderful health and other essential workers, of course)  – all immediate travel plans cancelled, summer plans doubtful or postponed, and wondering when will we ever get away again. Not being able to go, doesn't it make the urge to travel even stronger? Well, if we can't go in real life, at least we can travel in the imagination. Here are a number of Dublin City Libraries eResources that might help to scratch the itch.
This blog is brought to you by our colleague Charlotte from Donaghmede Library.
The Great Courses Library Collection has an excellent travel section, offering online lectures such as 'Great Tours – Medieval Europe', 'Geology of National Parks' and 'Great Tours – Greece and Turkey' and much more. Each course consists of 24 to 36 lectures that are roughly 30 minutes long each and are taught by experts in the field.  In 'Great Tours - Medieval Europe', for example, you can visit towns like Siena, Bruges and York, all from the comfort of your sofa.  Not bad at all.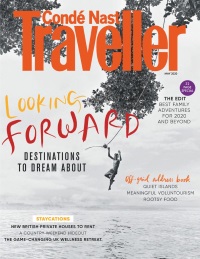 Prefer to look at magazines? Then you could visit the RB Digital Magazine Collection. It has a number of digital travel magazines for you to download. For example, you can browse 'The Lonely Planet Traveller' or 'Condé Nast Traveller UK' among others to get ideas about where your next holiday could take you. Register for RB Digital magazines. Watch our how to video
Want more? Then try Pressreader. Pressreader has no less than 467 travel and culture magazines from different countries and in different languages to browse, such as 'National Geographic Traveller', and 'Backpacker'.
If you need help with planning the perfect family holiday, why not take the online course 'Great Family Vacations' with Universal Class? Access Universal Class online, register with your library card number and email address. This course is designed to help families determine their own ideal family vacation spot. By the time you finish this course, you will have an idea of what type of family vacation you want to pursue, as well as travel tips and arrangements required.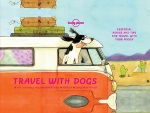 And last but not least, you can download travel guides and travel books on BorrowBox. Input the keyword 'travel' and it will bring you to a large selection of travel books on any perceivable destination. (One of my favourites is 'Travel with Dogs' by Lonely Planet.) 
Access eBooks/eAudiobooks on your phone, tablet or reader. Once you have installed the app, search for Dublin in the 'Library' field provided and then sign in using your library membership card number and PIN. Watch our how to video on Borrowbox. Members of other library authorities will need to log in using a different link.