UNESCO Biosphere Status for Dublin Bay
Published on 24th June 2015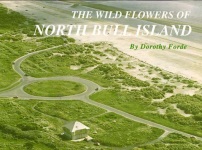 Dublin Bay has been awarded a Biosphere designation by UNESCO in recognition of its unique ecological and cultural status. The Biosphere designation previously related to the Bull Island only but the awarding of Biosphere status to all of Dublin Bay means the designation now extends to an area of approximately 300km2. Read the full announcement...
#LoveDublinBay
To mark the occasion, we take the opportunity to reproduce here the following from askaboutireland.com © Dublin City Public Libraries.
Dublin Bay & Bull Island
Dublin Bay is recognised as an internationally important area for wintering waterfowl, as there are over 20,000 waders at Bull Island on a regular basis. The intertidal mudflats provide plenty of food for birds, while the salt marshes and beaches of Bull Island are an ideal for high tide roosts.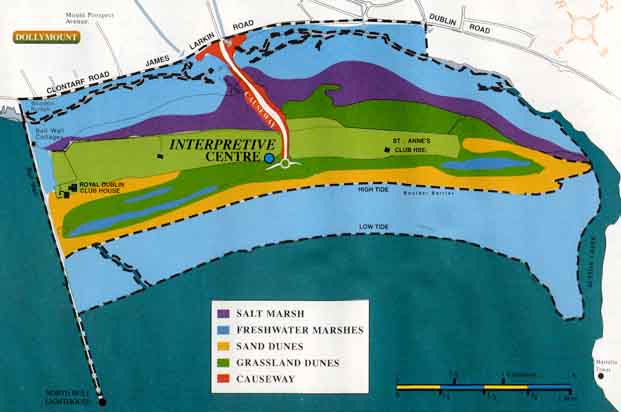 The Irish Wetland Birds Survey, which covers the period 2003/04-2007/08, shows that Bull Island maintains an internationally important population of Brent Goose, Bar-tailed Godwit and Black-tailed Godwit. The survey also indicates that there are 20 species inhabiting the area that have national importance.
South Bull Island hosts 70% of the Dublin Bay populations of Shoveler, Golden Plover, Knot and Bar-tailed Godwit, while Ringed Plover and Sanderling occur mainly along the sandy beaches of North Bull Island . Other birds of national importance that inhabit Bull Island include:
Cormorant, Grey Heron, Shelduck, Wigeon, Teal, Pintail, Red-breasted Merganse, Oystercatcher, Tinged Plover, Grey Plover, Dulin, Curlew, Redshank, Greenshank, Turnstone and Great Crested Grebe.
The mean total of waterfowl recorded for each winter in the period 2003/04 – 2007/08 was 25,000.
Bull Island is protected under the EU Habitats Directive, EU Birds Directive, and the Ramsar Convention on Wetlands of International Importance. It is also recognised as part of a UNESCO Biosphere Reserve, together with South Dublin Bay and the Tolka Estuary.
Bull Island is managed by the Parks and Landscape Services Division of Dublin City Council.
Flora of Bull Island
Bull Island, Dublin is a place of both national and international importance because of the diversity of its flora and fauna. In 1981, it was designated as a UNESCO Biosphere Reserve, the first in Ireland.
The Parks and Landscape Services Division of Dublin City Council manages North Bull Island and its Interpretative Centre on a daily basis.
Bull Island is home to approximately half of the number of wildflower species recorded in County Dublin. This also represents approximately 30% of species recorded within Ireland. Some examples of wildflowers found on Bull Island include Wild Orchids, Vetch Wildflower, Forget-Me-Not, Lady's Bedstraw and Wild Thyme.
In 1999, Dorothy Forde, a regular walker on Bull island made available her research on the wildflowers of the island to Dublin City Council who, in turn, published her book: The Wild Flowers of North Bull Island. She has kindly given permission for her research on the flowers of the grassland dunes (one of five sections of her book) to be replicated on askaboutireland.com.
The flora of Bull Island represent approximately half of the number of species recorded from all of County Dublin and approximately 30% of the flora of Ireland.
The island is the only Irish example of an undisturbed sequence of habitats, including: beach, fore dunes, mature dune ridges and slacks, grassland, saltmarsh and mudflats. This is partly attributable to preservation, but mainly due to the island's youth as Bull Island began to form as a mere sandspit as recently as 1800. It is now over 5 km in length.
For more about The Wildflowers of Bull Island, visit askaboutireland.com.