What Book Clubs are all About!
Published on 19th July 2018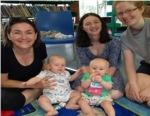 The final sessions of book clubs for younger children aged 0-3 years took place in Ballymun Library on Tuesday 24th of July.  We celebrated by having a little party filled with lots of treats.
The chosen book was 'Not Just a Book...' by Jeanne Willis and Tony Ross.  This story teaches children and grown-ups how to enjoy books fully by using your imagination. 
It is written very cleverly with lots of funny illustrations that made us all laugh.  The tale encapsulates perfectly the pleasure family reading provides.
This is what book clubs are all about!
The book clubs will take a break during the summer months.  We'll be back on Tuesday the 4th of September at the following times:
Babies/Wobblers (0-1 Year Olds): 11.00am to 11.45am
Toddlers/Preschool (2 to 3 Year Olds): 12.00pm to 12.45pm
Please join us then.  No prior booking is required.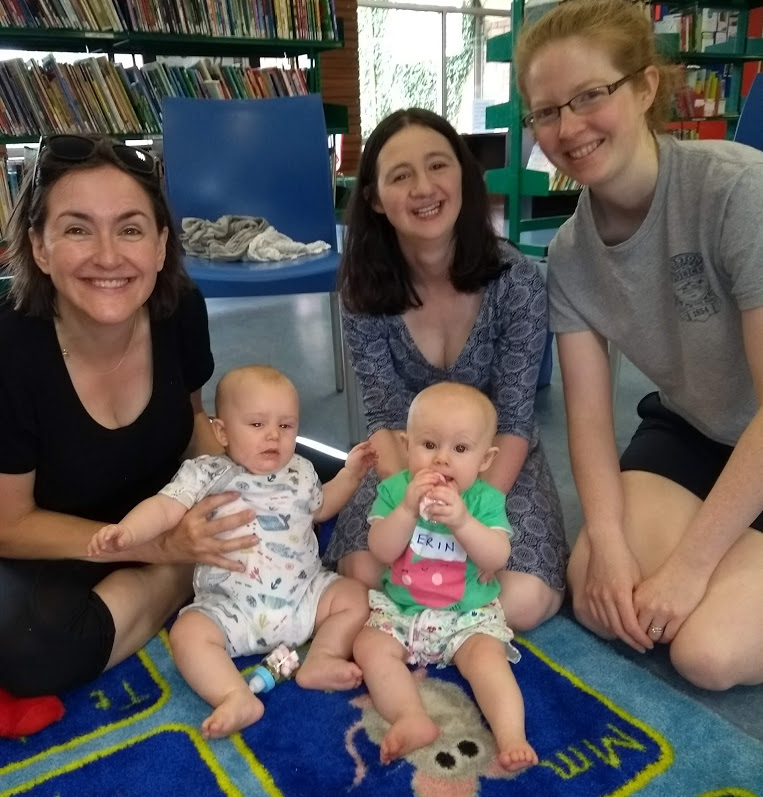 Pictured from left to right: Amy Anslow (Mum), Felix Stewart (baby), Erin Egan (baby) and her Mums, Sarah Mason and Jennifer Egan