Experience the Thrill of the 2023 Dublin City Liffey Odyssey Event on 17 September!
Published on 8th September 2023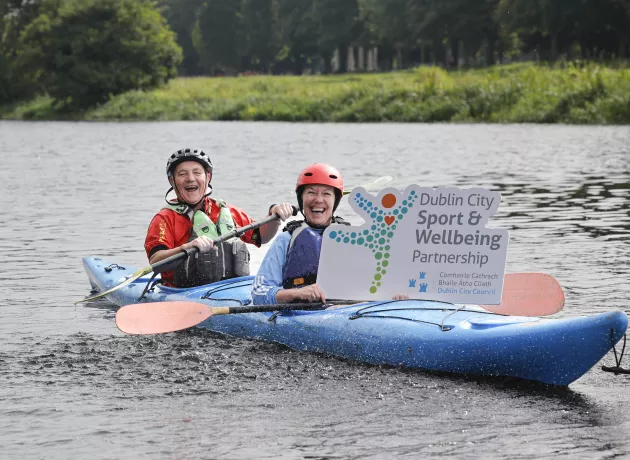 Dublin City Council and Dublin City Sport & Wellbeing Partnership (DCSWP) are delighted to launch the 2023 Dublin City Liffey Odyssey Event, which will take place on Sunday, 17 September 2023 @12pm.
The Liffey Odyssey is a paddling event on the river Liffey starting on the outskirts of Dublin City and continuing through the heart of Dublin. It will start at the Garda Boat Club in Islandbridge. Registration for the event will take place next door at the Dublin City Council Municipal Boat Club and finish at Poolbeg Yacht & Boat, Ringsend a distance of 8 kilometres.
Aideen O' Connor, Manager of DCSWP said, 'This event gives participants a unique opportunity to view the historic parts of Dublin from the city's iconic river. It is a great way to showcase the Liffey as an amenity that can be used and enjoyed safely. Through collaboration with key agencies and stakeholders it provides a platform to showcase the Liffey in a positive and active way'.
The principal aim of the Liffey Odyssey has been to run a paddling event with the main emphasis being on active participation, fun and achievement.  It is run as a tour rather than a race with the emphasis on it being a fun day out. The event is essentially aimed at club paddlers who have paddling experience with access to appropriate craft and necessary safety gear.
DCSWP are working in collaboration with the Dublin Port Authority and the Lucan Kayak Club to deliver this great event. Canoeing Ireland supports the event in terms of promotion & contribution to the stewarding on the day.  
Funding for the Dublin City Liffey Odyssey is provided by DCSWP through their Active Cities initiative.  
Active Cities is about creating more opportunities for participation in sport and physical activity for all. Sport Ireland funds the project through the Dormant Fund account.