Experience the Thrill of Dublin City Council's Urban Circus This Sunday
Published on 24th May 2023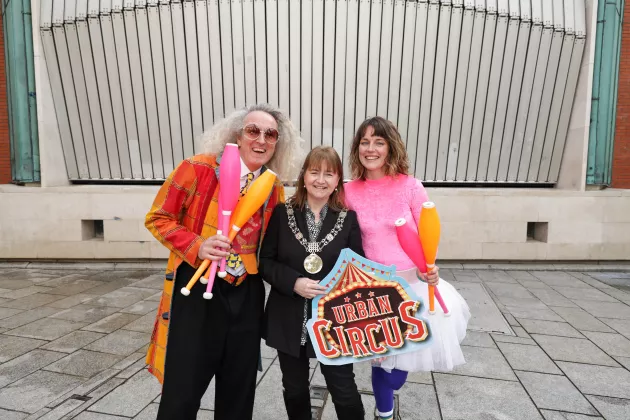 Dublin City Council's Urban Circus is set to captivate audiences this Sunday! This new family-friendly event will feature five recurring shows between 12pm and 6pm, showcasing the talents of the Fanzini Brothers and Fidget Feet Aerial Dance Theatre. 
The Fanzini Brothers, who have been entertaining national and international audiences in street and circus performances since 1997, will be joined by Fidget Feet Aerial Dance Theatre, which has delighted audiences with indoor, outdoor, crane, and vertical dance performances since 1998. 
Face painting will be available for children and families, and refreshments can be enjoyed from onsite food and drink vendors. Meeting House Square an all-weather cultural venue is the perfect setting for this event.
Entry to Urban Circus on May 28th is free and unticketed, on a first come, first served basis, with gates opening at 11.30 am. 
This event is organised and supported by Dublin City Council. For more information, please visit https://bit.ly/MeetingHouseSq 
Join us for a day of spectacular performances and family fun at Dublin City Council's Urban Circus! 
***Attached please find photo of the Lord Mayor and some of the acts involved*** 
 ENDS