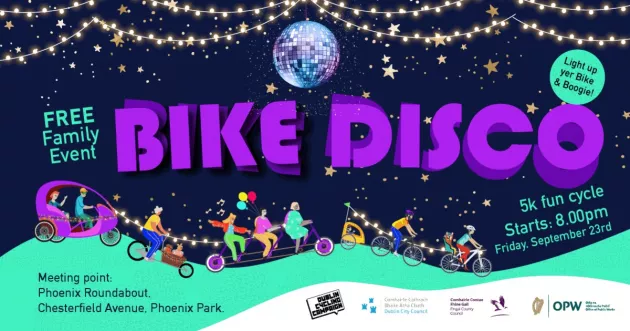 This free 5km family cycling event is open to all ages, abilities & bike types! The route will be completely car-free so is a great opportunity for anyone with a bike to take part.
Cyclists are encouraged to light up and decorate their bikes, helmets and outfits to make the event as colourful as possible!
ReCreate will be hosting a bike decoration stall from 7.30pm with FREE bike decorations packs including festival flags and string lights available on the night for the first 100 participants.
The cycle starts at 8pm and leaves from the Phoenix Roundabout at Chesterfield Avenue.