Dublin City Council's Active Travel Programme Office is participating in a one year collaborative project called FOLLOW.
It is co-funded by EIT Urban mobility (an initiative of the European Institute of Innovation and Technology, a body of the European Union).
The World Health Organization warns that a quarter of the world's population is sedentary, putting at risk both their physical health (high risk of cardiovascular disease, type 2 diabetes, and several types of cancer) and their mental health (25% higher likelihood of developing depression). According to the Walk21 Foundation, accessibility and safety are among the most influential deterrents for walking.
FOLLOW aims to reduce these barriers by offering users the safest, most accessible, and most comfortable routes. The app, when completed, will provide a route planner based on obstacles that are mapped through a collaborative approach with the users, asking them to take pictures of these for the technology to trace them. Afterwards, it will redirect the users to the best route.
The project partners are:
Click here to find out more about the FOLLOW project.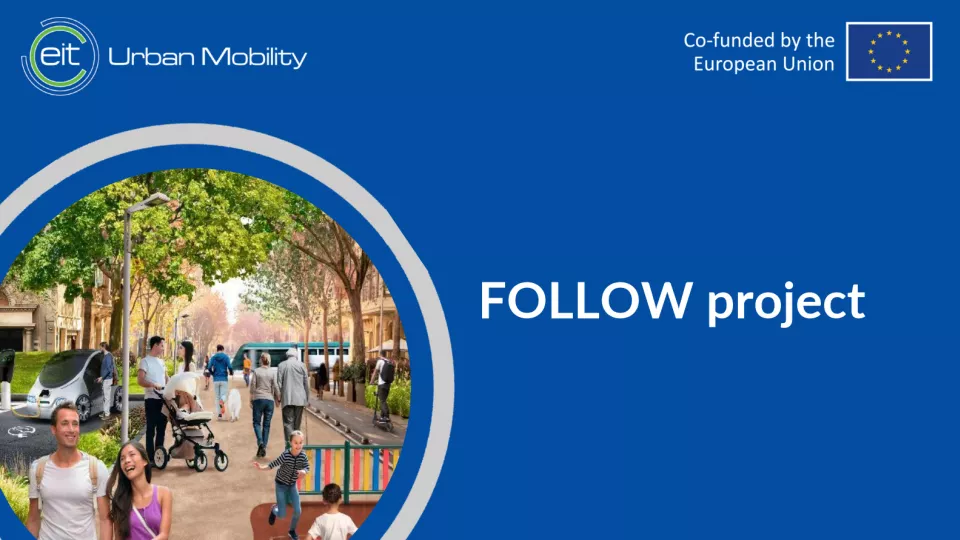 The Active Travel Programme Office focuses on engaging with citizens with reduced mobility in the Dublin City area to take part in the project's activities.
Past and future activities include:
Online consultation in May and workshop in June
The online consultation and workshop aimed to explore user experiences in daily trips and obstacles encountered e.g. travel routines, modes of transport used and obstacles (both fixed and temporary). The information from these to activities fed the development of a pilot app. 
Collaborative app testing – last two weeks of October
Citizens will have the opportunity to test the pilot app in the areas of the city where they usually live and work. They will photograph obstacles they encounter in their daily trips, which then will be mapped by GPS. The app will use this information to provide more accessible travel routes. It also includes Dublin Bus information.
Workshop – 25ht October 
Some of the partners in the project and a representative from EIT Urban Mobility will travel to Dublin to engage with citizens while they test the app. This will be followed by a roundtable discussion to talk about users' experiences.