The Dublin City Seal dates from 1229/1230 when it was used by the Dublin City Assembly to issue a deed to the Town Clerk. One side shows three watchtowers above one of the city gates being defended by archers, while the reverse side shows a merchant ship at sea.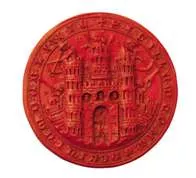 The Lord Mayor's Great Chain of Office dates from 1698 and is composed of links representing the Tudor rose and links in the shape of the letter S. On each side is a harp and at the lowest point is a link in the shape of a portcullis. A circular gold medal with the bust of William III hangs from the chain.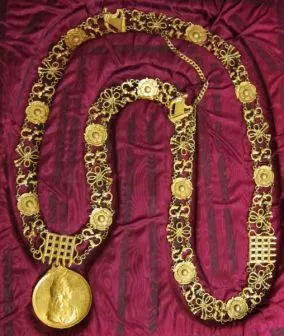 The Great Dublin Civic Sword dates from the 1390s and was made for Henry of Bolingbroke before he became Henry IV of England in 1399. He gave it to the City of Dublin in 1409/1410.
The Great Mace of Dublin dates from 1717/18 and incorporates parts of an earlier mace made in 1665 for the first Lord Mayor of Dublin, Sir Daniel Bellingham.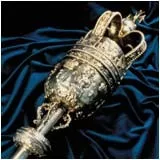 The City Sword and Great Mace are still used at major civic events such as the Honorary Freedom of the City conferring.
All of the above are on display in the City Hall Exhibition.