Not your usual swooning Valentine's Day picks
Published on 14th February 2022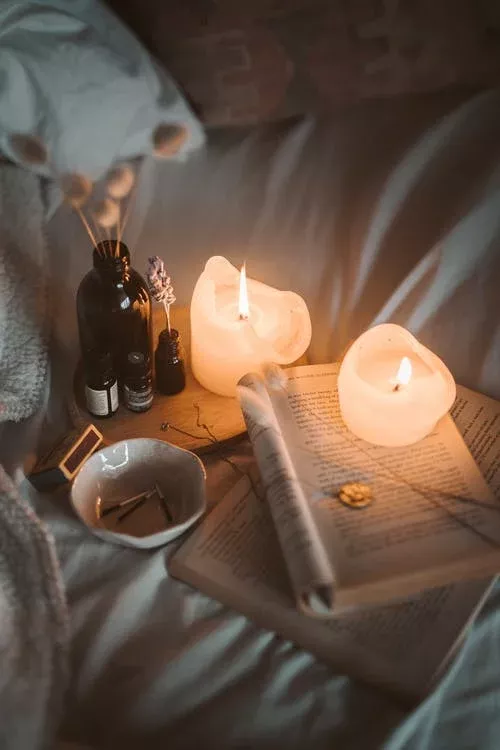 This isn't the most traditional Valentine's Day reading list : a collection of intimate reads, ranging from swooning romances to innovative graphic novels, YA fiction, great ebooks and audiobooks, and some nonfiction for good measure. Here's why we think you should give them a try, too. Borrow or reserve today on our Dublin City Libraries catalogue.  
Find your library's online catalogue here. 
The world's most treasured love poems edited by Suheil Bushrui
This beautiful collection of love poems gathers together thousands of years of timeless verse from around the world. From Shakespeare to Rossetti, traditional English classics sit alongside the works of Eastern writers such as Ibn 'Arabi and Rumi, as well as lesser known gems from the indigenous peoples of Africa, Australasia, and the Americas. Exploring the many facets of love – desire, devotion, delirium, joy, and sorrow – this uniquely diverse volume offers us wisdom from across the ages and reminds us of the bonds we all share.
Nora: A Love Story of Nora Barnacle and James Joyce / Nuala O'Connor
The One Dublin One Book choice for 2022, 'Nora' is a fictionalised account of the life of literature's greatest muse, a story told with passion, emotion and authenticity.
Snug : a collection of comics about dating your best friend by Catana Chetwynd
Why bother getting out of bed when you could stay bundled up with that special someone and a book of cozy, cute comics? Chetwynd's collection captures the honest, playful, and relatable snapshots of romantic life.
I Love My ... Collection by Giles Andreae (Junior audiobook) 
Read by Dawn French
Discover the warm and touching collection of 12 tales by bestselling children's author, Giles Andreae. With stories devoted to mummy, daddy, granny and teacher, as well as dinosaurs, Christmas and birthdays, the 'I Love My …' series bursts with charm, affection and humour. From bath-time to hair-brushing, and from special parties to days at school, the collection joyfully captures familiar moments that all children will delight in recognising. With the gentle rhythm and rhyming verse that is so pleasing to developing ears, the singsong series will soothe little ones to sleep in no time. From the author of picture book classic, Giraffes Can't Dance.
Still Life / Sarah Winman
Inspired by the flood that submerged Florence in 1966, 'Still Life' is a sweeping and joyful novel about life and love and art.
The Island of Missing Trees / Elif Shafak
A beautiful, wise and compassionate book about love, grief and intergenerational trauma.
Bridget Jones's Diary by Helen Fielding
As Bridget documents her struggles through the social minefield of her thirties and tries to weigh up the eternal question (Daniel Cleaver or Mark Darcy?), she turns for support to four indispensable friends: Shazzer, Jude, Tom, and a bottle of chardonnay.
Welcome to Bridget's first diary: mercilessly funny, endlessly touching and utterly addictive.
Helen Fielding's first Bridget Jones novel, Bridget Jones's Diary, sparked a phenomenon that has seen three books, newspaper columns and the smash-hit film series Bridget Jones' Diary, Bridget Jones: The Edge of Reason and Bridget Jones's Baby.
Love and Lust by Elizabeth Noble (ebook) 
Fifty Shades of Gray pales in comparison to what Taren and Ian do behind closed doors. Ian loves his pleasure laced with sweet pain. Taren's only desire is to give Ian everything he wants and deliver his fantasies. What better way to celebrate their love than a vacation to a BDSM resort that promises to satisfy their every sexual fantasy?
Radha and Jai's recipe for romance by Nisha Sharma (YA)
Radha was on the verge of winning the world's biggest kathak dancing competition when a family betrayal shattered her dreams, and her confidence. Now, she's made a deal with her mum: study dance for a year at the Princeton Academy of Arts and Sciences and then leave that world forever. But if she's not a dancer, what is she? Could learning to cook - a way to connect with her absent father - become her new passion? Jai, captain of the academy's Bollywood Beats dance team, is putting his hopes of going to medical school on hold because money is tight at home. But then Jai meets Radha and as sparks fly, he soon realises she could be the ingredient he and Bollywood Beats need for a life-changing year. Can Radha and Jai figure out their dreams and choreograph their happily ever after?
Love with no tomorrow: tales of romance during the Holocaust by Mindelle Pierce (nonfiction)
Love at first sight. During the Holocaust. Bonds as strong as steel, forged in the flames of hate. These are extraordinary stories of love affairs during the most dangerous, degrading, and deadly conditions of genocidal persecution. The extreme lengths to which two people will go to express their love, and the superhuman strength that is derived from such love, is the stuff of miracles and endless inspiration. This little-known aspect of the Holocaust, seen through the eyes of those in love, is a unique contribution to our understanding of the best and the worst qualities of human nature. This book must be read by anyone who wants to know more about life and love enduring the most horrendous conditions one could imagine.
Bizarre romance by Audrey Niffenegger,illustrated by Eddie Campbell (Graphic Novel) 
Internationally bestselling author Audrey Niffenegger and her husband, graphic artist Eddie Campbell, collaborate on this quirky, irreverent collection that celebrates and satirises love of all kinds. With thirteen different vignettes about love, loss, fairies, misbehaviour, regret, wanton wrongheadedness, cats, supernatural exterminators, spies, ghosts, more cats, more fairies, and a handful of ex-boyfriends, Bizarre Romance runs the gamut when it comes to relationships. It explores the good, the bad, the ugly and the just plain weird – with Niffenegger's sharp, imaginative prose and Campbell's diverse comic styles, always with a sense of humour and cosmic justice
You're the one that I want by Simon James Green (YA) 
After a particularly awful night when he embarrasses himself in front of Jasper Perry (the gorgeous teen star of his mum's new show), Freddie decides to follow a new, proactive philosophy designed to transform his social and romantic life: saying 'yes' to every opportunity. It works! Freddie finds himself auditioning for the school musical (Grease), actually going to parties, and flirting with hot new boy Zach! He's becoming a whole new Freddie - maybe even one that his mum might be proud of. But the path to love is never smooth, and sometimes getting things very wrong is an important part of figuring out what - and who - you really want. A hilarious, heart-pulling read from one of the UK's leading writers of LGBTQ+ teen fiction. Simon James Green is the award-winning author of Heartbreak Boys, Alex in Wonderland, and the Noah Can't Even books. A perfect next read for fans of Heartstopper, Boyfriend Material, Casey McQuiston, and Adam Silvera.
My very '90s romance : a novel by Jenny Colgan
From New York Times best selling author Jenny Colgan comes a hilarious romantic comedy about a down-on-her-luck florist whose future begins to bloom when she takes on the challenge of helping to transform her nerdy roommate. Holly is a frustrated florist whose life doesn't seem to be coming up roses. Fleeing a roommate situation from hell, she moves in with a motley crew of friends--Josh, a sexually confused merchant banker; Kate, a high-flying legal eagle with talons to match; and Addison, a gorgeous computer geek who spends his days communicating with his online girlfriend and anyone who worships at the altar of Jean-Luc Picard. From the moment Holly catches a rare glimpse of Addison, she's smitten. 
How to Start a Business You Love and That Loves You Back by Michele PW (Pariza Wacek) (ebook nonfiction)
You CAN create a business you love and that loves you back. And this book can help. In it, you'll discover the tools you need so you can avoid common entrepreneur and business owner mistakes. In addition, this book can also help you if you have a business you're struggling with and want to get (or recapture) that loving feeling. 
Sex and Stravinsky by Barbara Trapido (Audiobook) 
Read by Jan Francis
A delightful and brilliantly choreographed comedy from bestselling author, Barbara Trapido. The time is 1995, but everybody has a past. Brilliant Australian Caroline can command everyone except her own ghoulish mother, which means that things aren't easy for Josh and Zoe, her husband with Stravinsky-glasses and 12-year-old daughter. Zoe reads girls' ballet books and longs for lessons; a thing denied her until a chance encounter on a school French exchange.
Meanwhile, on the east coast of Africa, Hattie, Josh's first love, now writes girls' ballet books – that's when she can carve out the space between her husband and her crosspatch daughter. From far and wide, they are all drawn together: a masquerade in which things are not always what they seem.
Don't forget to check out BorrowBox. 
Access eBooks/eAudiobooks on your phone, tablet or reader. Once you have installed the app, search for Dublin in the 'Library' field provided and then sign in using your library membership card number and PIN.
Watch our how to video on Borrowbox. Members of other library authorities will need to log in using a different link. Read our blog for more great staff picks.