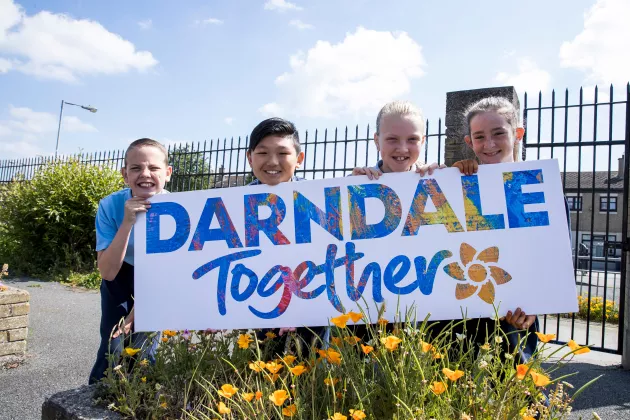 Get involved in improving Darndale
What matters most to you about the future of the Darndale area?
Your help is needed to prioritise a series of actions that are currently being planned for Darndale, Belcamp and Moatview. By coming together, and working together, our community can influence how things will improve in the area.
Darndale Together is your chance to say what you want, what is important to you and what has to change.
A Community Representative Forum is being formed which will be at the heart of influencing improvements in the safety, health, happiness and wellbeing of each member of the Darndale community. The forum will meet regularly to influence a Darndale Together action plan which will be dedicated to the needs of the local people.
If you live in the Darndale area, please get involved and have your say.
Get involved or find out more: Email: [email protected]
Or call: 087 360 1586