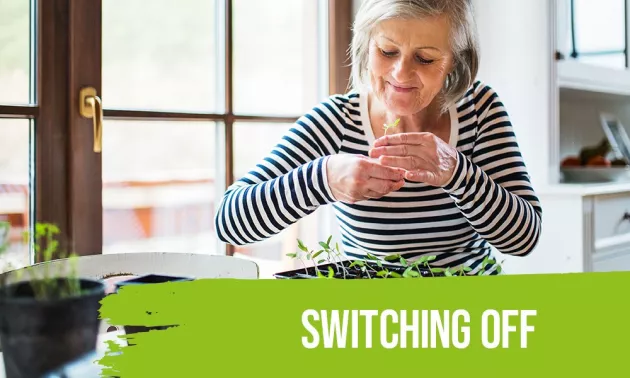 Switching off and being creative or learning something new, getting back to nature or finding ways to relax can help our general wellbeing.
Dublin.ie  - find out what's happening in Dublin City 

Libraries

- People in Dublin City who are cocooning because of COVID 19 can have a selection of library books, audiobooks or DVDs delivered to their doorstep.
This service is provided by Dublin City Council Library Services working in collaboration with the Dublin City Volunteer Centre.
Library staff take phone calls from people who can order the type of books they like – thriller, romance, horror, history, sport etc. Up to 6 books are selected by staff and bagged for deliveries to individual homes. Volunteers recruited (Garda vetted etc.) deliver the books directly to people maintaining social distancing as per public health guidelines.
To date, the home delivery service has now made almost 600 book deliveries directly to people's homes and has been well received by all who have availed of the service. This has been a wonderful partnership between Dublin City Libraries and the Dublin City Volunteer Centre and has been a source of happiness for many people who have been left isolated during the pandemic.
How do I get books delivered to my door?
Ring us at 01 6744818 between 10am to 2pm from Monday to Friday.
Leave a message with your name and number if you can't get through straightaway and we'll get back to you.
Or if you prefer, email us at

[email protected]

.
Watch a video of how the delivery service works

here
Volunteer Dublin City

- Volunteer Ireland launched a storybook on what Volunteer Centres were doing during Covid, which is 

here

 

and it features some of our projects from particular themes they wanted to address:

CRiTiCALL 

 - providing practical domestic violence supports. We developed this with Safe Ireland and Saint Patrick's Cathedral and with the support of several community partners (Iveagh Trust, Serve the City Dublin). The initiative was launched by the Lord Mayor of Dublin City Tom Brabazon on 3rd June and has seen a phenomenal show of solidarity from the public.

 Social bubbles - in line with government guidelines certain people can form social bubbles with one other household for support. With approval from DCC we have developed this

Bubble Buddy

role for Serve the City and are supporting them with volunteer referrals and any support required. It's been slow enough so far but they are supporting a number of clients in Dublin City - either referred from DCC local office, social worker or Alone.

Gardening for Biodiversity
Education & Training Natural Heritage & Biodiversity / Published 2020
Taking a very practical approach, the book details projects to help wildlife of all kinds under a range of headings, with tasks suitable for everyone from the total beginner to the more ambitious DIY enthusiast.
Produced by Local Authority Heritage Officers across Ireland, with help from the National Parks and Wildlife Service and the Heritage Council.
View the accompanying colouring book below.