Some parks with a large number of gates will start to close half an hour before the above times to allow enough time for all gates to be closed at the designated hour.
North Bull Island is a national nature reserve in Dublin Bay on the Northside of Dublin. A haven for both local and visiting wildlife the area has several nature conservation designations for the habitats and species it supports, it's designated as a special amenity area for its aesthetic and recreational value and is an integral part of the Dublin Bay Biosphere.
There are plenty of dunes and grasslands for walkers and birdwatchers to explore while the breezy beaches provide the perfect conditions for kitesurfers.
Help biodiversity and become a conservation volunteer on North Bull Island
Opening Hours
Today
Wednesday
Open 24 hrs
| | |
| --- | --- |
| Monday | Open 24 hrs |
| Tuesday | Open 24 hrs |
| Wednesday | Open 24 hrs |
| Thursday | Open 24 hrs |
| Friday | Open 24 hrs |
| Saturday | Open 24 hrs |
| Sunday | Open 24 hrs |
Some parks with a large number of gates will start to close half an hour before the above times to allow enough time for all gates to be closed at the designated hour.
VISITOR ACCESS MANAGEMENT PLAN
Dublin City Council is proposing a Visitor Access Management Plan for the North Bull Island Nature reserve. We welcome feedback on this proposal which it is intended to implement from April 30, 2023.
The island supports nine internationally important habitats and a range of protected species, including: Petalwort; Marsh Fritillary Butterfly; Harbour and Grey Seal; Common Lizard; and at least three species of bat (Common Pipistrelle, Soprano Pipistrelle, and Leisler's). The island's flora is significant, with 361 plant species recorded thus far, including five rare species protected under the Flora Protection Order (2022). Internationally important numbers of waterfowl and wading birds overwinter on the islands salt marshes, tidal lagoons and mudflats. In the summer, the dunes on the island provide crucial habitat for ground nesting birds, including Skylark, Stonechats, and Meadow Pipit.
It is estimated there are more than two million visitors to the island each year and most people understand and appreciate the value of the nature reserve. However, there is probably less appreciation of the sensitivity of bird and mammals species to disturbance by people and dogs off lead. To better understand this, surveys have been commissioned over a number of years and these have revealed the significant negative impacts caused to wildlife as a result of people walking in sensitive areas and dogs being off lead.
Having discussed the issues with stakeholders who use and care for the island and nature reserve, Dublin City Council is proposing a visitor access management plan that requires people not to access the salt marsh or northern tip of the island, which will be left undisturbed. The salt marsh is where migratory birds feed and roost so they can build up crucial fat reserves for their long migratory journeys. The northern part of the island is where seals pup and haul out.
In addition, dog walkers will be required to keep their dog on a lead in the dunes to prevent disturbance to ground nesting birds. A designated area of beach will be available for dogs off-lead outside of bathing season and during bathing season outside of the hours of 11am to 8pm.
These 'zones' will be marked with signage and colour coding as follows: red (no access), blue (dogs on lead) and green (off lead outside of bathing season/during bathing season outside of the hours of 11am to 8pm)
The visitor access management plan is based on a voluntary code, which seeks to promote responsible behaviour in those visiting the island. Dublin City Council fully expects that the local communities and people from a wider area will understand the need for this voluntary code to protect what is so special about the island. An information and awareness raising campaign will support the Visitor Access Management Plan and Dublin City Council. The monitoring of the plan will be by the North Bull Island Oversight Forum, which represents a range of stakeholders.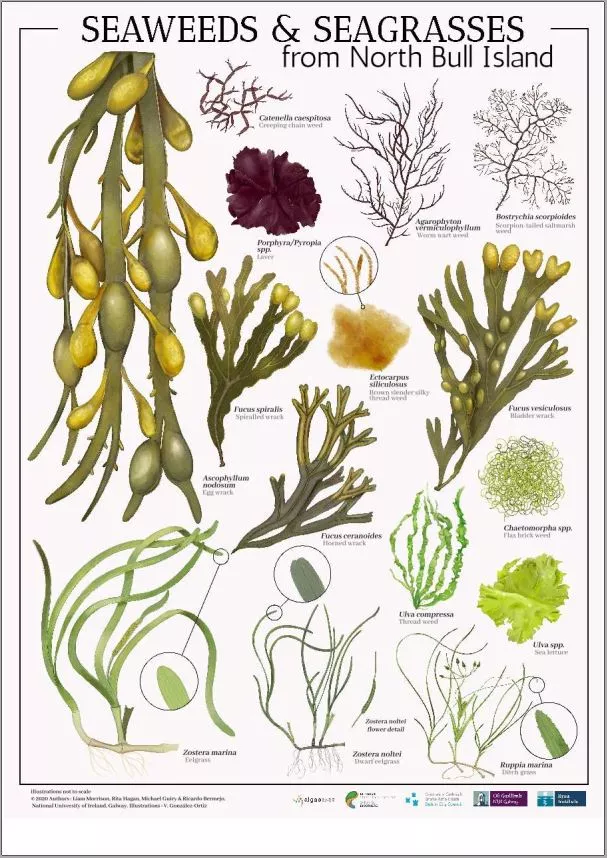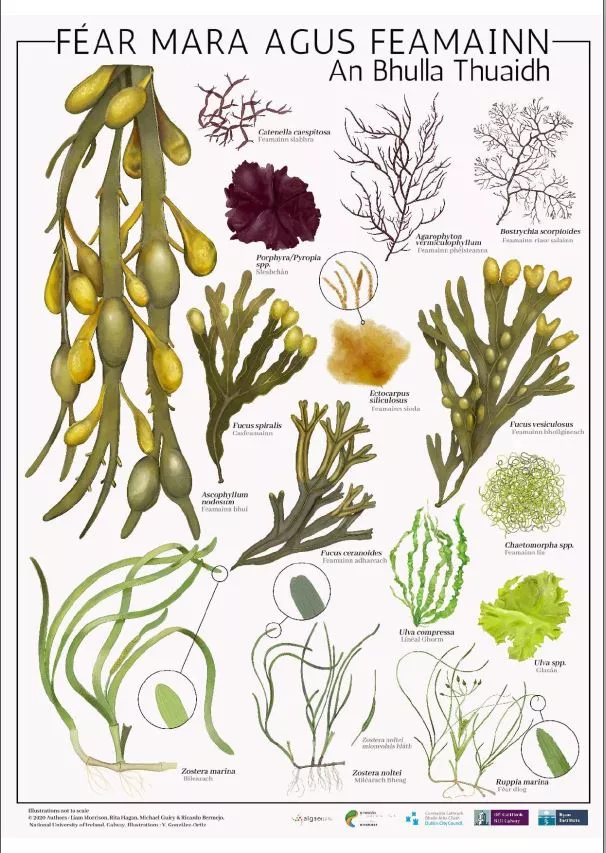 History
Bull Island is man-made. It was created 200 years ago when the North Bull Wall was constructed. It continues to grow seaward, a rare natural occurrence in Ireland. It is now 5 km in length and 1 km wide; and covers an area nearly 15 km² in size, including both land and seashore.
In the 1930's Bull Island became the country's first official bird sanctuary and in 1981 it achieved UNESCO Biosphere Reserve status.
The causeway to the Island was built in 1962 to 1964 as more people started arriving by car. Earlier, the Howth Tram used to bring Dubliners to Dollymount Strand Beach.
Nature
North Bull Island is nestled along the northern edge of Dublin Bay. It is a low-lying sandy spit, with Dollymount Strand on the seaward side of the island, and salt marsh fringing its mainland side. Between the island and the mainland are intertidal mud and sandflats. An extraordinary wealth of wildlife live, breed and eat on Bull Island. The island is home at various times of the year to 8,000 wild fowl and 26,000 waders, 180 different bird species and 300 species of plants.
The island supports nine habitats and a range of species protected under the EU Habitats Directive, including petalwort (a species of liverwort), marsh fritillary butterfly, harbour and grey seals, and at least three species of bat, including common pipistrelle, soprano pipistrelle, and leisler's. The island also supports three moss species, bryum intermedium, bryum uliginosum, and bryum warneum and one species of plant, lesser centaury, which are legally-protected under the National Parks and Wildlife Service Flora Protection Order.
A range of wildfowl and wading birds protected under the EU Birds Directive spend the winter on North Bull Island, these birds migrate to the island every year from as far away as Canada and Africa. Three species regularly occur in numbers that are considered internationally important: light-bellied brent goose, black-tailed godwit and bar-tailed godwit. Fourteen other species regularly occur in nationally important numbers: shelduck, teal, pintail, shoveler, oystercatcher, grey plover, golden plover, knot, sanderling, dunlin, curlew, redshank, turnstone and black-headed gull. The island also supports significant numbers of birds during the summer.
Facilities
Beach
Beach Volleyball Area
National Nature Reserve
Toilets
Visitors Centre
Accessibility
If you have mobility restrictions you can avail of the free beach wheelchair service on Dollymount Strand on North Bull Island. These wheelchairs will give you enhanced access the beach and strand.
There are two types of chair are available; DeBug Beach Wheelchair and Hippocampe Beach Wheelchair.
When are the wheelchairs available?
Between the hours of 10am to 6pm, 7 days a week during the bathing season 1st June - 15th September
Chairs can be booked in slots of up to 2 hours and possibly longer depending on bookings
How do I book a wheelchair?
The service is free of charge, but must be booked in advance by email, please see contact details below
Are there any terms and conditions?
You must fill in a waiver form, available at the interpretive centre on North Bull Island, before using the service
You must present valid photo I.D. and proof of address when collecting the chair
Chair users must have a helper in attendance as staff or lifeguards are not in a position to help the user either into or out of the wheelchair.
Contact
For further information or to book a beach wheel chair please contact [email protected]
Location
53.368697043304, -6.1492967605591