4.14.4 Temporary Art
Non-permanent artwork is installed within parks for limited durations only, due to the nature of the artwork or to celebrate a particular event. As the works are non-permanent and of limited availability to view, it is essential that publicity is maximised to allow the public to see it and that a record of the artwork is made before it is removed.
The 'Touring Tama' by artist Miriam McConnon is an example of a recent temporary art installation. The piece was formed by handkerchiefs and reflects the tradition of remembrance of loved ones by hanging a handkerchief on an ancient tree in Cyprus. It was installed on a tree canopy in Merrion Square Park to commemorate The Cyprus Presidency of the EU in 2012.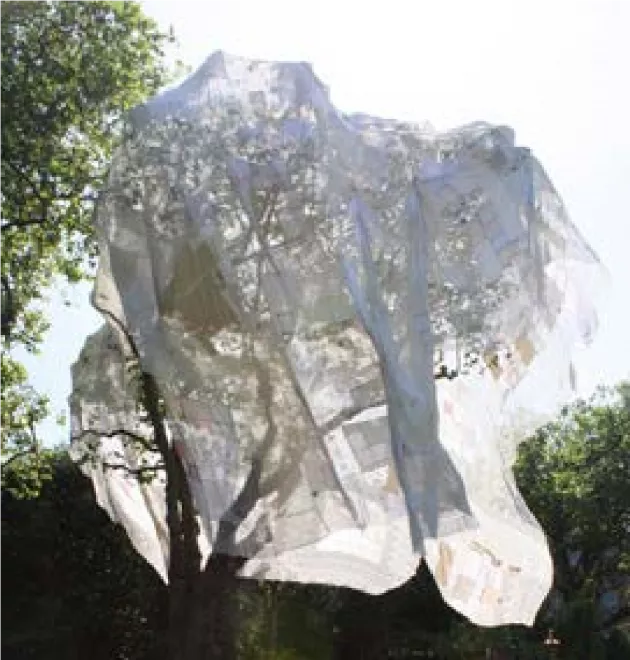 A further international example of temporary art is Christo and Jeanne-Claude's temporary installation entitled The Gates, which was installed in New York's Central Park in February 2005. The installation consisted of 7,503 metal and fabric gates erected along 37 kilometers of path in the park. The work was financed by the artists and attracted over four million visitors, generating an estimated $254 million for the city's economy.