Dublin City Library and Archive is extending its opening hours
Published on 23rd January 2023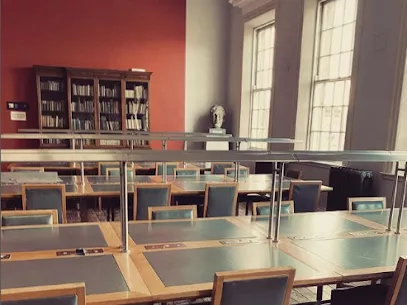 Dublin City Library and Archive has extended its opening hours for researchers to use the collections in the Reading Room.
23 January 2023: The Reading Room is now open to researchers by appointment on Tuesdays, Wednesdays and Thursdays from 10am to 4.30pm, including through lunchtime.
Please email [email protected] or [email protected] to make an appointment with us and order in advance the items you want to view.
We will have the materials you want ready for you when you arrive for your appointment. You can also contact the Reading Room by phone at 01 – 2224999 / 2224996 and staff are happy to help with your queries. 
We have been promoting our collections on Instagram and Twitter and you might like to follow us on social media:@DCLAReadingRoom.
Find out more about the Reading Room, and our collections.
Sign-up for our occasional newsletter.
Study spaces in DCLA Reading Room
Are you looking for somewhere quiet to study?  Why not come to the peaceful surrounds of the Reading Room in DCLA?
The Reading Room has an area dedicated to quiet study containing over 30 study desks with power points and wifi. This study area is open from 10am to 8pm Monday to Thursday and 10am to 5pm on Fridays and Saturdays. You are welcome to use the space during these times for individual study. 
Please note no food or drinks are allowed in the Reading Room because of the specialist collections held in the space.