An Evening with Nuala O'Connor and Lia Mills
Published on 21st May 2020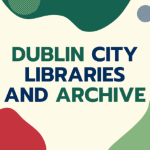 In this episode of the DCLA podcast, Nuala O'Connor and Lia Mills read from their short stories 'Shut your mouth, Hélène' and 'The Crossing' before discussing flash fiction, the historical short story, the tyranny of plot and how editing styles differ on each side of the Atlantic.
And because we all love a book recommendation: Nuala's favourite short story collections are Scary Old Sex by Arlene Heyman and The Boat by Nam Le, and she recommends Bird by Bird by Anne Lamott for writers, especially ones starting out.
Nuala O'Connor (aka Nuala Ní Chonchúir) is a writer and poet who has published 14 books, including Miss Emily and Becoming Belle. She has been published in Granta, The Stinging Fly, and Guernica, among many others.
Lia Mills writes novels, short stories and essays.  A memoir, In Your Face, describes her experience of mouth cancer treatment in 2006. Her novels include Another Alice, Nothing Simple, and Fallen, which was the Dublin: One City One Book title for 2016.
Recorded at Tallaght Library on 11 April 2018. Thanks to Mark Ward, South Dublin Library for making the audio available to us.
You can subscribe to the Dublin City Libraries and Archives podcast on Soundcloud, iTunes, Stitcher, Spotify or wherever you get your podcasts. This season is based on recordings from the 2018 Dublin: One City, One Book events. Dublin: One City, One Book is an award-winning Dublin City Council initiative, led by Dublin City Libraries and Dublin UNESCO City of Literature, that encourages everyone to read a particular book during the month of April every year. 2018's choice was 'The Long Gaze Back' which you can read on Borrowbox and of course you can order it from your favourite bookshop.
The Dublin: One City, One Book for 2020 is Tatty by Christine Dwyer Hickey, available electronically on our BorrowBox app and from your favourite bookseller.
Finally if you're interested in podcasts why not check out the Dublin Festival of History podcast which features recordings from the free annual event and the new City of Books podcast with Martina Devlin, the podcast for people who believe stories matter. And that you can never have too many books.
An Evening with Nuala O'Connor and Lia Mills